Pelé's Son Convicted On Money Laundering Charges, Sentenced To 33 Years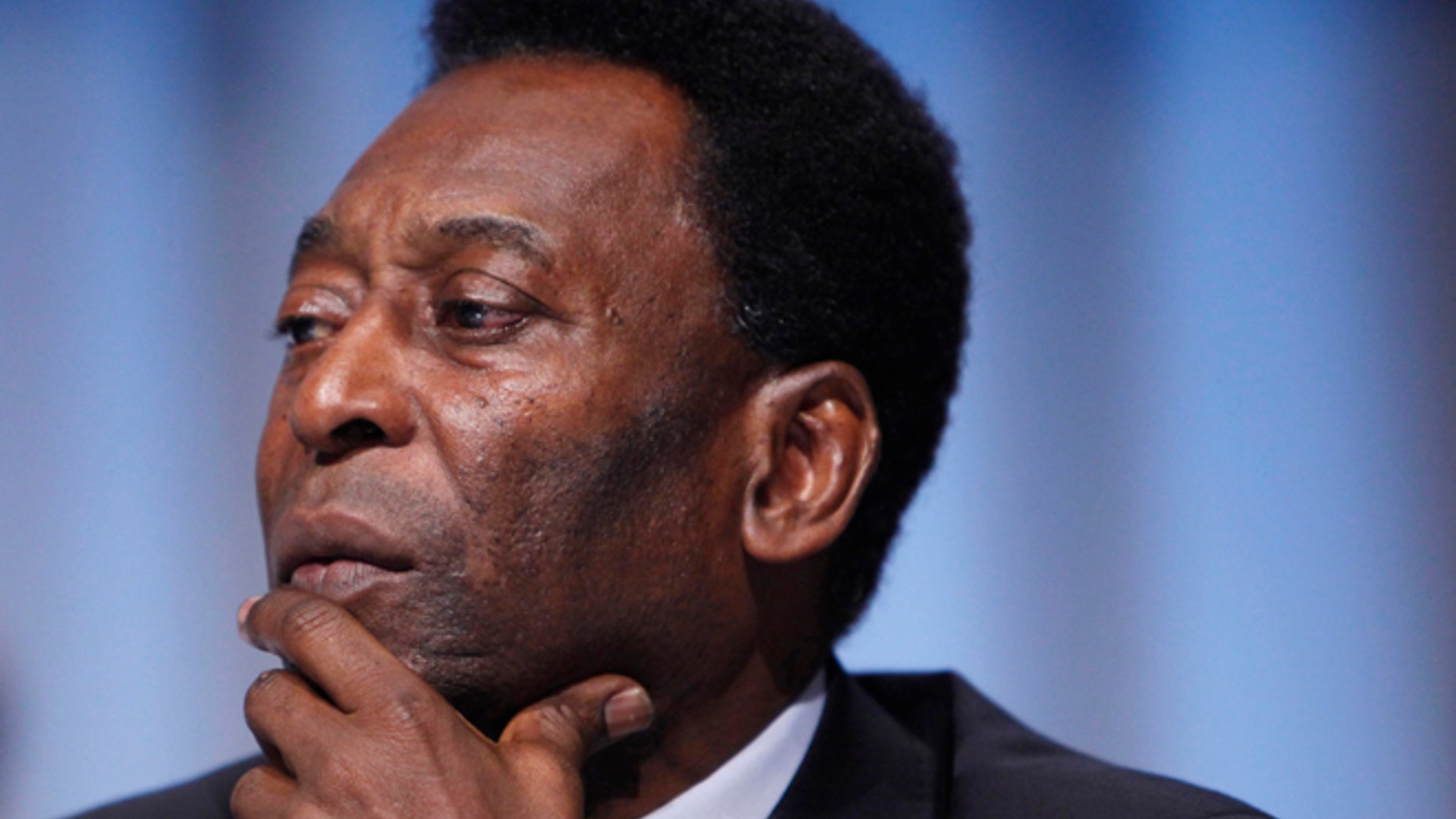 Edson Cholbi do Nascimento—a.k.a., Edinho, a.k.a., Pelé's third son by his first marriage—was convicted of laundering money on behalf of drug traffickers on Friday and sentenced to 33 years in prison, the BBC reported.
The charges stemmed from a 2005 arrest of 50 people suspected to be part of a drug syndicate allegedly run by a man named Ronaldo Duarte Barsotti in Praia Grande in Sao Paulo state.
Edinho, who was sentenced last week along with three other defendants, already served time for trafficking in 2005 and 2006. At the time, he admitted to being addicted to drugs but denied the trafficking charge.
When Edinho was in prison, his famous father told reporters, "God willing, justice will be done. There is not a shred of evidence against my son."
Edinho was born in 1970 to Rosemeri Cholbi Nascimento, Pelé's first wife.
He surprised his father by choosing to become a soccer player. He had a middling career as a goalkeeper at Brazilian teams in the 1990s, including a couple of years as a backup goalie for the club his father starred for, Santos.
According to the BBC, he was involved in a street race that killed a 50-year-old man in 1992. He was driving, but not the car that actually struck Pedro Simoes Neto. Even so, in 1999 he was convicted of Neto's murder and sentenced to six years, which were served under a work-release program.
Edinho appeared in 20 games at the top level spread out over eight seasons before retiring.
In recent years, he had been a goalkeeper coach and assistant coach at Santos.
Edinho is expected to appeal the decision, which would ordinarily mean that he would be released while awaiting the result of the appeal, but prosecutors may request he remain jailed if he poses enough of a flight risk.
Follow us on twitter.com/foxnewslatino
Like us at facebook.com/foxnewslatino