North Korea threatens to fire at US, South Korean troops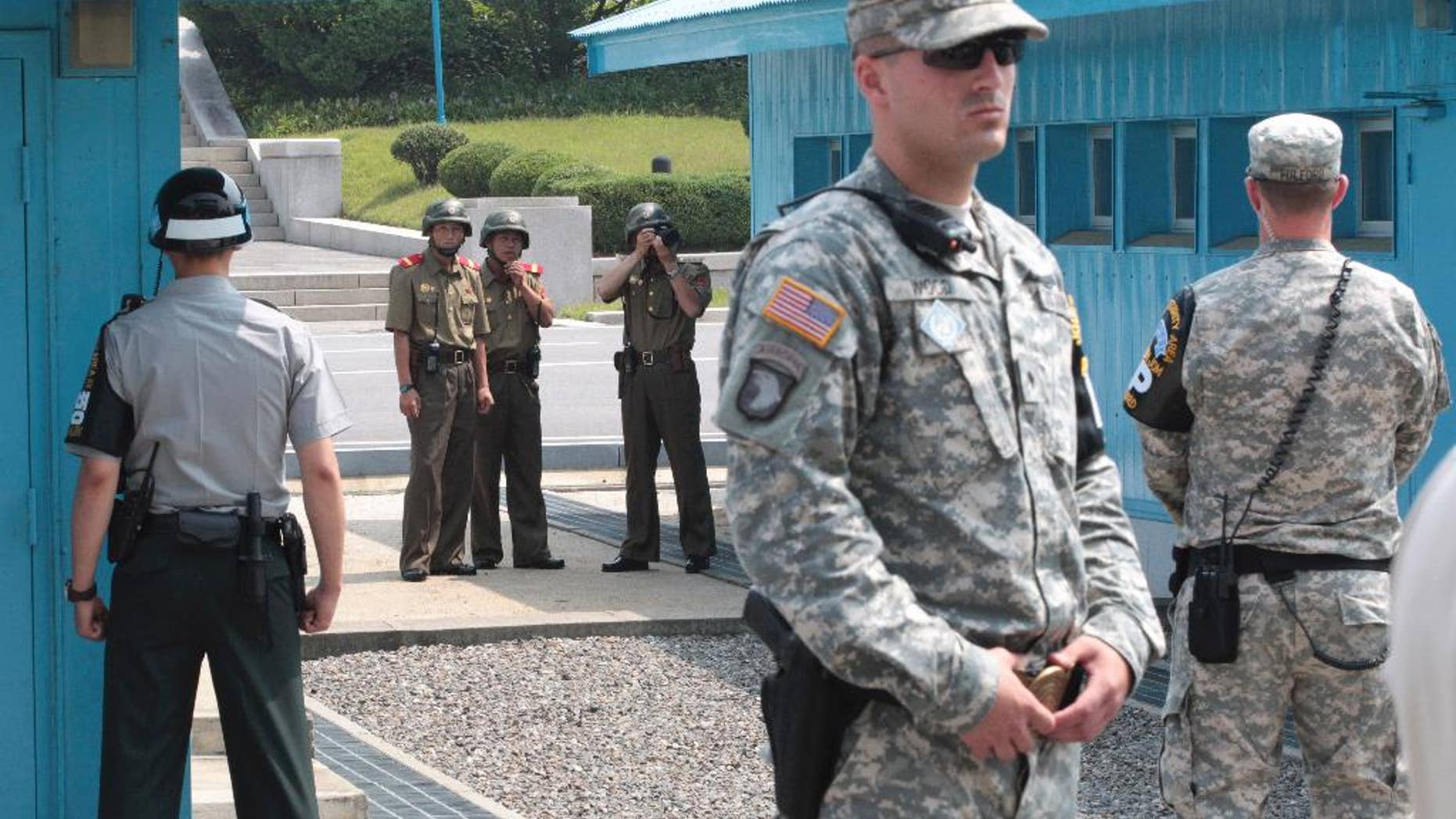 SEOUL, South Korea – North Korea has threatened to aim fire at the lighting equipment used by American and South Korean troops at a truce village inside the Demilitarized Zone that divides the two Koreas.
In a statement Saturday, the North's Korean People's Army accused U.S. and South Korean soldiers of "deliberate provocations" by aiming their lights at North Korean guard posts at Panmunjom since Friday evening.
The statement came hours after the United Nations Security Council issued a statement strongly condemning four North Korean ballistic missile launches in July and August.
On Tuesday, the American-led U.N. Command in South Korea accused North Korea of planting land mines near the truce village.