Israel claims Syria used chemical weapons during cease-fire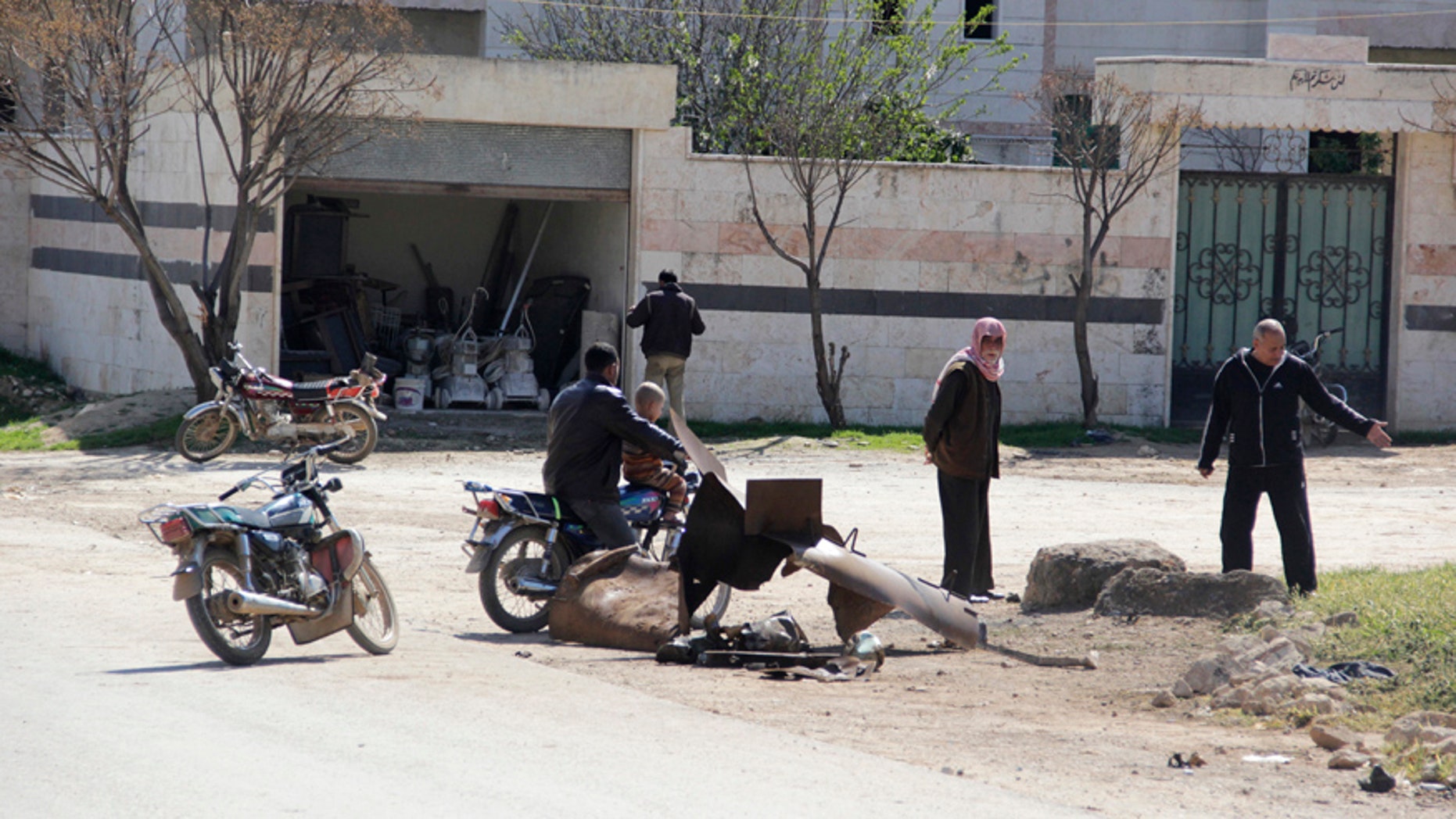 Israel on Tuesday accused Syrian government forces of using chemical weapons against civilians since the start of a cease-fire brokered by the U.S. and Russia aimed at ending the bloody conflict.
"The Syrians used military grade chemical weapons and lately have been using materials, chlorine, against civilians, including in these very days, after the supposed cease-fire, dropping barrels of chlorine on civilians," Israeli Defense Minister Moshe Yaalon said in Tel Aviv, without providing further details.
A fact-finding mission by the Organization for the Prohibition of Chemical Weapons (OPCW), a global chemical weapons watchdog, concluded in 2014 that the use of chlorine gas has been "systematic" in the war, even after the Syrian government handed over a stockpile of chemical arms, Reuters reports.
Both Syrian rebel groups and President Bashar Assad's forces have denied using barrel bombs, which the OPCW says are being dropped out of helicopters. Syria's air force is the only side in the conflict known to have helicopters, according to Reuters. The United Nations and the OCPW have been investigating the attacks.
The fragile truce also has been dogged by opposition charges of non-compliance by Assad's forces, which Damascus denies.
On Sunday, Israeli Prime Minister Benjamin Netanyahu welcomed the Syria cease-fire efforts, but said Israel may still carry out attacks to counter any threats to its national security, Reuters reports.
Meanwhile, Syrian opposition activists and state media said Wednesday that a Kurdish-led fighting alliance has captured a hill overlooking a main road in Aleppo from the Nusra Front and its allies, in a surprise offensive aimed at encircling the northern city.
The predominantly Kurdish U.S-backed Syrian Democratic Forces' offensive Wednesday likely does not break the cease-fire that came into effect Friday, because the Nusra Front and ISIS are excluded from the agreement.
Syrian troops and the SDF had halted their offensive in northern Syria for days after the cease-fire began.
Syrian state TV reported that pro-government gunmen captured Castello hill, "cutting supply lines for terrorists" in eastern neighborhoods of Aleppo with southern parts of the Aleppo province.
Sami al-Raj, an Aleppo-based opposition activist, confirmed via Skype the SDF advances.
The Associated Press contributed to this report.