ICE detainers requesting that local police hold people for deportation drop sharply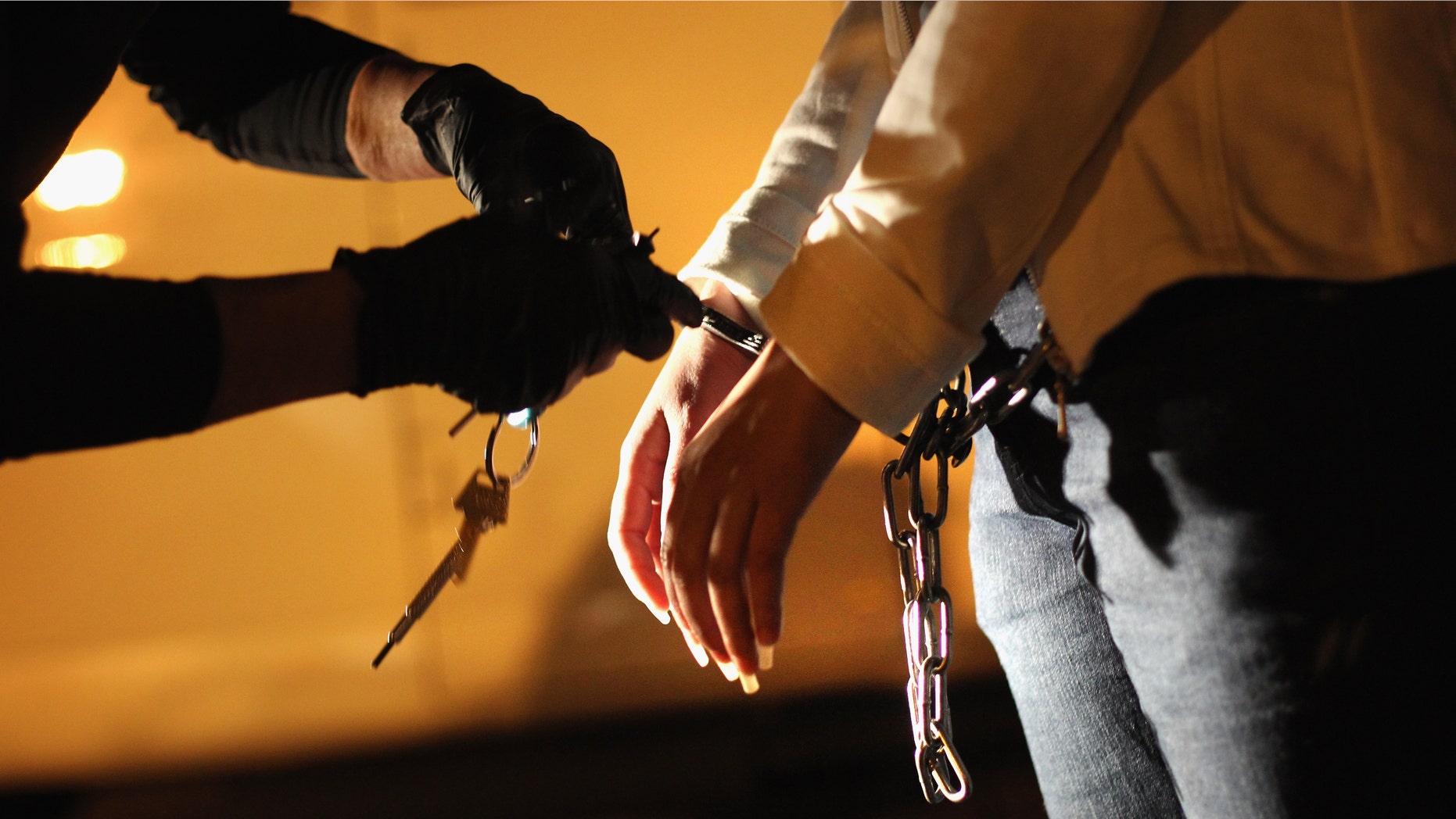 Immigration officials have made significantly fewer requests to local police authorities to hold arrested immigrants they are planning to deport, according to a recently released report.
In April, for instance, the U.S. Immigration and Customs Enforcement issued slightly less than 8,000 detainers — the term for the request to hold a person in jail until ICE can assume custody.
That number is 30 percent fewer than the 11,355 ICE issued in October 2014, which was just before ICE's parent agency, the Department of Homeland Security, said it would be restricting the use of detainers.
The April detainer numbers mark an even sharper drop from the peak use of them in March, 2011, which saw roughly 28,000 issued.
The report, by the Transactional Records Access Clearinghouse (TRAC), an independent research organization at Syracuse University, drew a link between the decline in the use of detainers and the uptick in criticism of a program, called Secure Communities, that centered on joint efforts between federal immigration officials and local police departments.
Many opponents of Secure Communities, which DHS ended, complained that the program led many immigrants to fear turning to the police, whom they saw as quasi-immigration agents.
They also argued that federal agents went after people who posed no danger to their neighbors.
DHS essentially replaced Secure Communities with another program, known as the Priority Enforcement Program, or PEP, which began without much fanfare on July 2 and calls for DHS to work with local police to identify undocumented immigrants who have been arrested and in custody.
Unlike Secure Communities, PEP does not require that local police detain immigrants past their eligible release so that immigration authorities can pick them and put them in their custody while they move to deport them.
The Washington Post noted that the decline in the use of immigration detainers signals a concerted effort by DHS Secretary Jeh Johnson to lay the groundwork for undocumented immigrants who meet certain criteria to be able to remain in the United States.
When announcing a change in enforcement last November, Johnson said the focus would shift to pursuing so-called high-priority immigrants, including convicted criminals, recent border crossers and those who pose a threat to national security.
Jennifer Elzea, an ICE spokeswoman, said the agency determines detention requests for immigrants "on a case-by case basis with a priority for detention of serious criminal offenders and other individuals who pose a significant threat to public safety."
She added that ICE "is focused on smart, effective immigration enforcement that prioritizes the removal of criminal aliens, recent border crossers and egregious immigration law violators, such as those who have been previously removed from the United States."
The debate over local police cooperation with immigration officials has become more tense and emotional after the July 1 killing of Kathryn Steinle along the San Francisco waterfront.
Her alleged killer, Juan Francisco Lopez-Sanchez, is an undocumented immigrant who was deported several times, and returned illegally to the United States. The alleged murderer reportedly said he settled in San Francisco because he knew local police would not turn him over for deportation because of the city's sanctuary policy.
He was freed in March on an old marijuana charge even though ICE had filed a detainer request with San Francisco law enforcement. The city's sheriff's department was criticized for releasing him and not notifying federal immigration authorities.
Lopez-Sanchez has said the shooting was an accident. He will stand trial for murder.
Despite DHS' claims that it was shifting its focus to going after serious criminals, the TRAC report found that in April only a third of people for whom ICE issued detainers had criminal convictions.
The TRAC report said: "This contrasts sharply with the announced goal that, unless an individual 'poses a demonstrable risk to national security,' 'ICE should only seek transfer of an alien in the custody of state or local laws enforcement' when that person had been 'convicted of specifically enumerated [serious] crimes.'"
Like us on Facebook