Hong Kong bishop hints at Vatican deal with China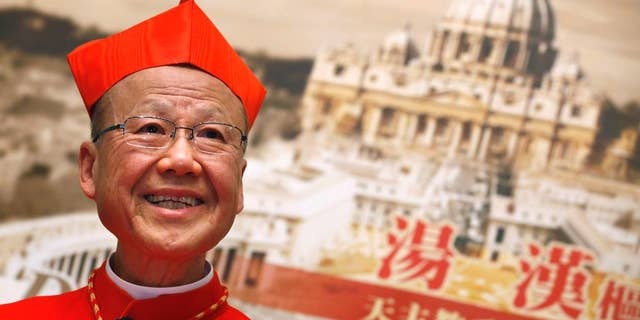 BEIJING – The head of the Catholic church in Hong Kong has expressed optimism that the Vatican and Beijing can overcome the controversial issue of bishop appointments lying at the core of a decades-long dispute.
Cardinal John Tong said in a lengthy essay published by the Hong Kong diocese that a "preliminary consensus has reportedly been reached" on the matter, and suggested that the pope could retain veto power over the ordination of mainland bishops under the new arrangement.
China's officially atheistic Communist Party cut relations with the Vatican in 1951. The two sides have been negotiating on a resumption of ties but a major stumbling block is Beijing's insistence that a party-controlled body has the authority to appoint Chinese bishops, a decision the Holy See says belongs to the pope alone.