Gunfire, violence mark start of constitution referendum in Central African Republic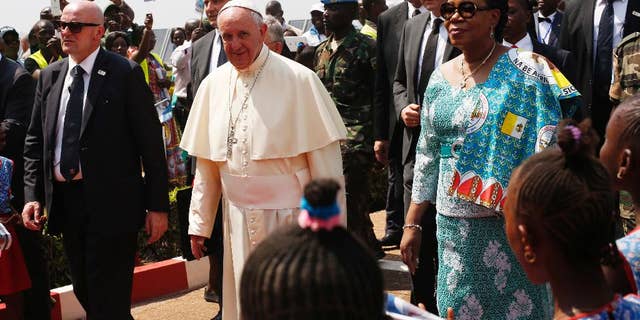 BANGUI, Central African Republic – Residents in a neighborhood in Central African Republic's capital that has seen continued violence say heavy shooting is preventing them from participating in a constitutional referendum aimed at moving the country out of a transition and toward stability.
The vote comes nearly two weeks after a visit by Pope Francis, who called for peace and Muslim-Christian reconciliation.
Ousmane Abakar said Sunday that extremists are preventing residents from the PK5 neighborhood from voting. Residents were also threatened in other areas of the capital, Bangui.
The vote on the new constitution adopted by the transitional government continued elsewhere. Presidential and legislative elections are meant to be held Dec. 27.
Central African Republic has been highly volatile since early 2013, when Muslim rebels overthrew the president of a decade. Unprecedented sectarian violence followed.