German ex-Chancellor Kohl wins privacy violation lawsuit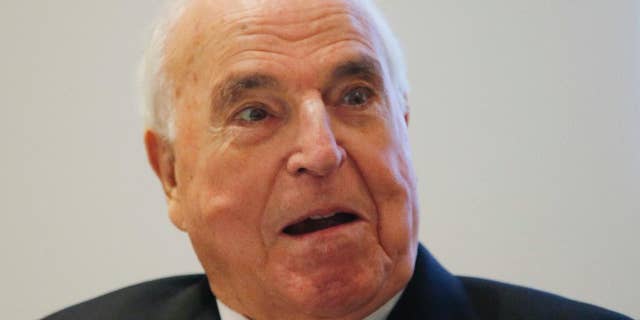 BERLIN – Former German Chancellor Helmut Kohl has been awarded 1 million euros ($1.1 million) in damages after a court found his one-time ghostwriter had violated his privacy rights.
The Cologne state court ruled Thursday in favor of Kohl, who had argued that journalist Heribert Schwan had included comments in his 2014 unauthorized biography "Legacy: The Kohl Records" that the 87-year-old told him in confidence.
Schwan and Kohl had worked on several volumes of memoirs but then parted ways.
The quotes in question came partially from recorded interviews conducted in 2001 and 2002, when Kohl was under pressure in a party financing scandal. His unflattering comments about other politicians drew widespread attention.
The verdict can be appealed.