Ex-Rio gov is latest top politician arrested in graft probe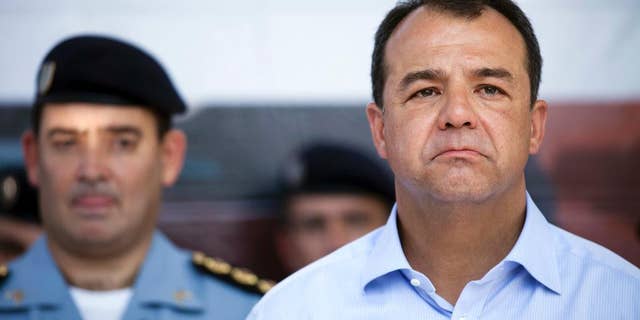 RIO DE JANEIRO – A former governor of Rio de Janeiro state has been arrested in a corruption probe roiling Brazil.
Federal police arrested Sergio Cabral in his apartment in Rio de Janeiro on Thursday. Police commissioner Tacio Muzzi says Cabral is suspected of receiving millions of dollars in bribes in exchange for building contracts.
Cabral is the latest top politician to be arrested in a massive corruption scheme emanating from state oil company Petrobras.
Prosecutors allege that more than $2 billion in bribes were paid in exchange for building contracts and favorable terms over a decade.
Dozens of politicians and top businessmen have been charged in the scheme. Several have been jailed.
Thursday's operation included the arrest of several other people connected to Cabral's administration.