Egypt army chief vows to stand firm in face of violence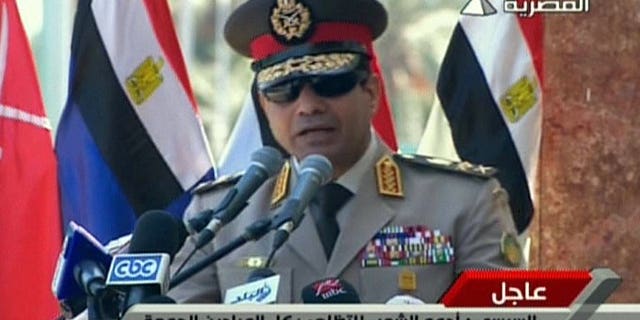 CAIRO (AFP) – Egypt's army chief vowed Sunday to stand firm in the face of violence by Islamists, in his first remarks since a deadly crackdown on supporters of ousted president Mohamed Morsi.
"Whoever imagines violence will make the state and Egyptians kneel must reconsider; we will never be silent in the face of the destruction of the country," said Abdel Fattah al-Sisi.
Sisi, the general behind the popularly-backed military coup that toppled Morsi on July 3, made the statement during a meeting with military and police commanders.
Meanwhile, an Islamist alliance opposed to the ouster of Morsi called off rallies that they planned to stage in Cairo on Sunday, citing concerns about security.
"Several marches in Cairo have been cancelled for security reasons," said Yasmine Adel, a spokeswoman with the Anti-Coup Coalition.