Cannabis Losing Ground to Heroin Poppy in Mexico, Reports States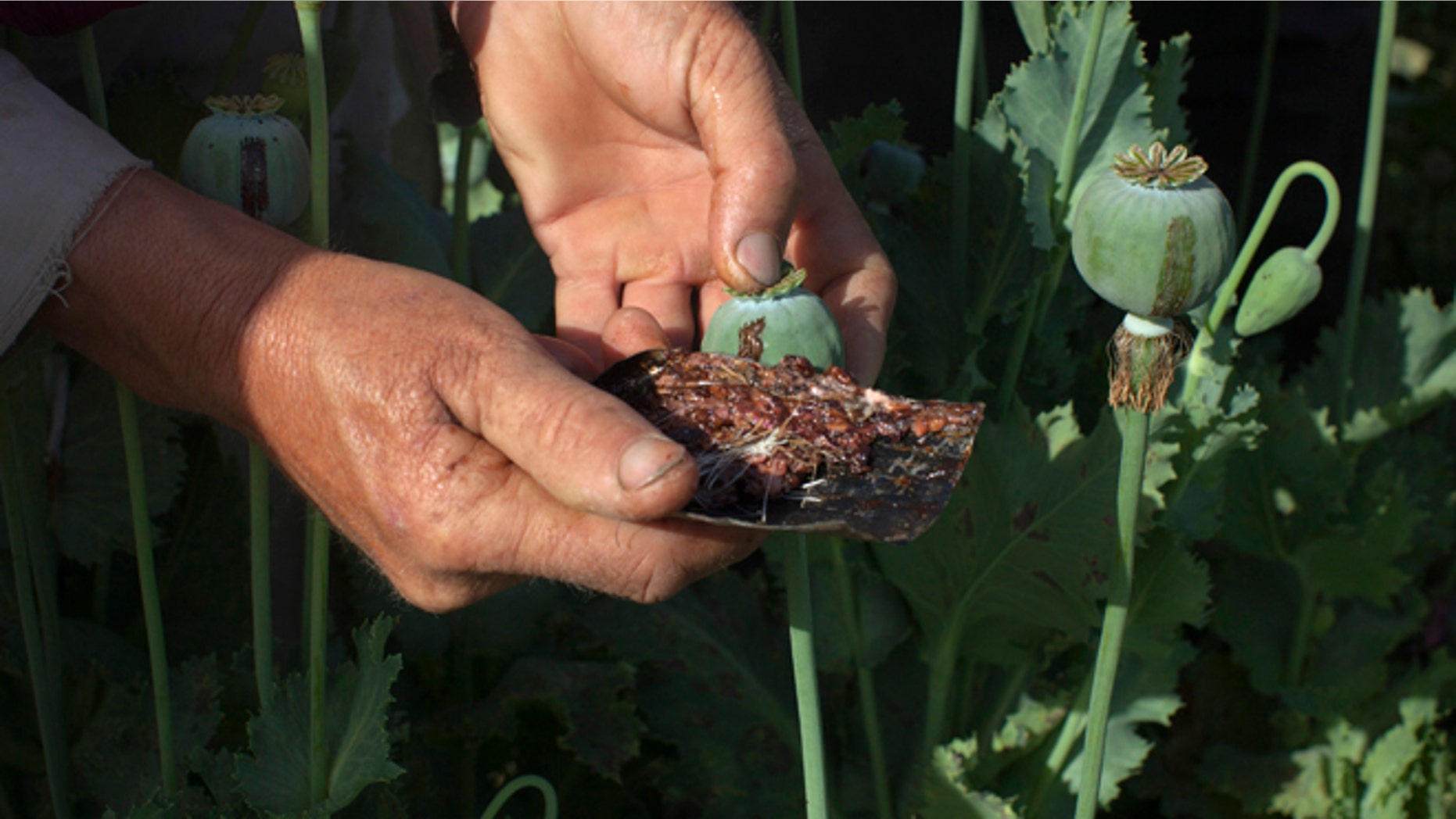 Poppy production in Mexico is overtaking marijuana as the top illicit crop grown in the Latin American nation, according to a new report released by the Mexican government.
Mexican authorities last year eradicated 40 percent more poppy plants than it did marijuana plants, the Mexican defense ministry reported.
Opium and heroin are both derived from poppy and the use of these narcotics has risen in the United States, the largest market for drugs coming from Mexico. While the Mexican cartels provide only 7 percent of the world's heroin, it is a key supplier of the narcotics flowing into the U.S.
The numbers are a significant change from 2007, when the area with marijuana crops destroyed by Mexican troops was about 50 percent greater than that of poppy – about -- 22,965 hectares compared to 11,393 hectares. The gap, however, quickly began to narrow in 2008 and 2009, with a shift occurring last year, when 14,347 hectares of poppy was destroyed compared to just 8,670 hectares of marijuana.
The study also indicates that poppy production throughout the country is widespread, with it being grown both in northern border states like Nuevo León, Chihuahua and Sinaloa as well as in the far south of the country in Chiapas and Yucatán. Authorities also reported poppy field eradication on the Baja California peninsula in 2009, reported Mexican watchdog site Animal Politico.
"These fluctuations have placed poppy as the most grown drug in Mexico," the site reported. "It is noteworthy in that not only has there been the constant increase in poppy cultivation, but also a progressive decrease in the cultivation of cannabis."
Marijuana, still the most widely used illicit substance in the U.S. and a major cash cow for the Mexican drug cartels, has seen a decrease in cross border sales recently, which some experts theorize is due in part to the legalization of marijuana in state such as California and Colorado.
A study by the Mexican Competitiveness Institute, "If Our Neighbors Legalize," states that if American growers were allowed to produce their own high-quality and relatively cheap marijuana then it would cut down the flow of illicit pot coming across the border from Mexico, where the substance is generally regarded as more expensive and of a lesser quality.
The study, which assumes that Mexican cartels earn more than $6 billion a year from drug smuggling to the U.S., claims that the cartels look to lose $1.4 billion because of Colorado's legalization and $1.3 billion for Washington's legalization effort.
"If I were a cartel member and I knew Colorado and Washington had it legal, I'd get a couple front people and do my business out of those states. Why would I not?" said Thomas J. Gorman, head of the Rocky Mountain High-Intensity Drug Trafficking Area, a government agency that coordinates anti-drug efforts, according to CBS News.
Besides heroin, Mexican cartels, specifically the Sinaloa Cartel headed by Joaquín "El Chapo" Guzmán, have made huge inroads into the methamphetamine trade.
Guzmán is the main methamphetamine smuggler in the Asia-Pacific-Mexico-United States triangle; he controls 80 percent of the U.S. drug market and rakes in an estimated $3 billion in annual revenue, according to a new study.
His Sinaloa cartel "is an authentic global enterprise since both his markets and products exhibit a high degree of diversification," researcher Jose Luis Leon said in a report titled "Methamphetamine Traffic: Asia-Mexico-United States."
Although some skeptics in Mexico question Chapo's inclusion on Forbes magazine's list of the world's wealthiest people, Rand Corporation figures indicate the drug trafficker "obtains revenues of at least $3 billion annually, comparable to those of Netflix or Facebook."
Follow us on twitter.com/foxnewslatino
Like us at facebook.com/foxnewslatino