Brazil's anti-corruption judge says massive probe near end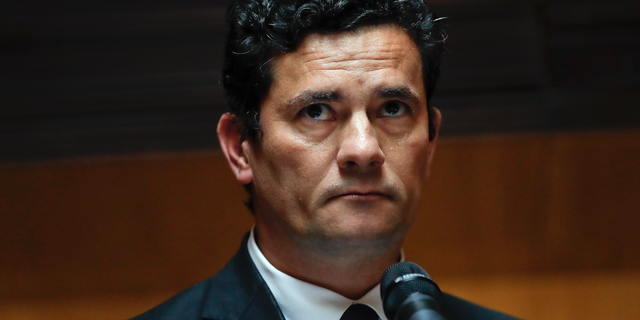 SAO PAULO – The Brazilian judge overseeing a massive corruption probe into billions of dollars in kickbacks said Monday that he thinks the investigation is nearing an end.
Judge Sergio Moro didn't set a timeline for when the "Car Wash" probe might wrap up. However, he said he is personally "a bit tired" of the work and believes it is in its final phases.
Speaking with journalists after receiving an award from Notre Dame University, Moro also ruled out a political career despite garnering some support in preference polls one year ahead of Brazil's presidential election.
The sprawling "Car Wash" investigation that began in March 2014 has ensnared many of Brazil's elite and spawned related probes that have expanded nationwide and to several Latin American nations.