Armed group kills 11 family members, including kids, at their home in central Mexico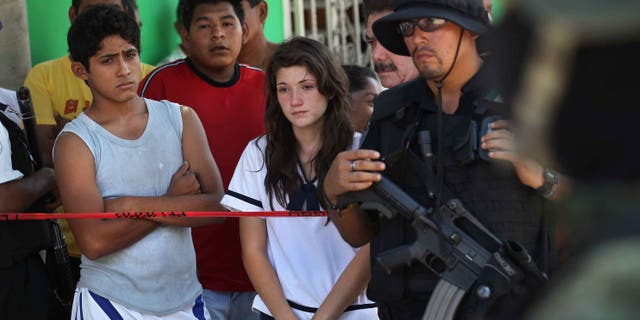 NEWYou can now listen to Fox News articles!
MEXICO CITY (AP) – Eleven members of a family were found shot to death in central Mexico in what a local official said Friday may have been religiously motivated killings.
The attacks Thursday night targeted a couple, their children and other relatives in the remote hamlet of San José el Mirador in the municipality of Coxcatlán, Puebla state.
Coxcatlán Mayor Vicente López de la Vega said the dead include five women, four men and two girls. Two other children were wounded and were being treated at a hospital.
López de la Vega said the hamlet's residents, who are largely evangelical Protestants, had disagreements with a neighboring village that is mostly Roman Catholic.
But he said a rivalry between family groups could have also been the motive.
The Puebla state prosecutor's office said two witnesses survived and were under government protection. They told authorities the attackers arrived at the remote mountain village by foot, opened fire and left.
The area has not been particularly hard hit by the drug violence raging in much of Mexico, but drug cultivation and land disputes are not uncommon.
If confirmed, it would be the deadliest incident motivated by religion in Mexico in recent decades.
In 2003, in southern Chiapas state, about a half-dozen people died in an outbreak of religious violence.
Such incidents often pit recent converts to evangelical faiths against Catholics in rural communities where land, water or other rights are tied to community membership.