8 endangered black rhinos found dead in Kenya, officials say it's 'a complete disaster'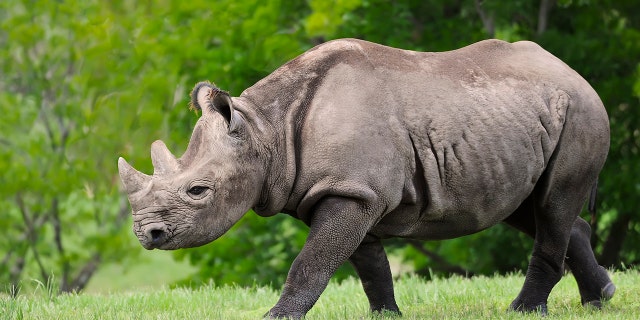 Eight critically endangered black rhinos died after being moved between national parks in Kenya, in what one official described Friday as "a complete disaster."
Officials said 14 rhinos were being moved from Nairobi and Lake Nakuru national parks to Tsavo East last month in an effort to boost the population there.
Officials must take responsibility for the deaths and explain what went wrong during the relocation, conservationist Paula Kahumbu said, according to The Guardian.
"Rhinos have died. We have to say it openly when it happens, not a week later or a month later," she said. "Something must have gone wrong, and we want to know what it is."
The relocation of the rhinos involves putting the animals to sleep and then reviving them when they arrive at their new location, according to The Guardian. A Kenya Wildlife official said it was unclear what went wrong.
There are fewer than 5,500 black rhinos in the world and all of them are located in Africa, according to Save the Rhino estimates. Kenya's black rhino population alone stands at 750, the World Wide Fund for Nature estimates.
Conservationists have tried to protect the endangered species from poachers targeting the animal for its horn. Three rhinos were killed in a protected Kenyan sanctuary in May.
The Associated Press contributed to this report.