Zoo offers creepy way to get even with exes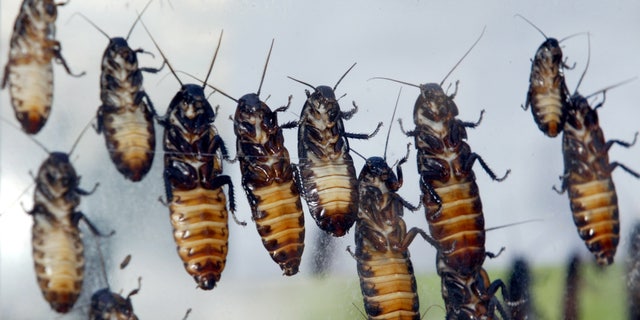 Valentine's Day is right around the corner and for those people feeling spurned by an ex-lover, the San Francisco Zoo has the right gift for that special ex-someone.
The zoo is offering the spurned masses the chance to "adopt" a hissing cockroach or giant scorpion to give to their exes for Valentine's Day. The zoo is highlighting its creepy inhabitants through the adopt-an-animal program, which is usually used to raise money for the cuddly kind.
The zoo compares the likes of the Madagascar hissing cockroach and the giant hair scorpion to the heart-breaking mammals on two legs.
"These invertebrates are aggressive, active, and alarmingly nocturnal," the zoo says on its promotion page. "Much like your low-life ex, they are usually found in and around low-elevation valleys where they dig elaborate burrows or 'caves.'
"Also just like you-know-who, when a suitable victim wanders by, the scorpion grabs the doomed creature with its pinchers and stings the prey ... Charming."
Donors can adopt a scorpion and have the zoo send a certificate and stuffed stinger to the person who stung your heart for $50 and up. Starting at $25, the zoo can send the cockroach to "the detritus of your love life."
"With a little luck, this generous donation will release your bad love life karma so that you never have to encounter a cockroach again," the zoo said.
The Associated Press contributed to this report