Yankees foundation reportedly will pay for education of murdered NYPD cop's kids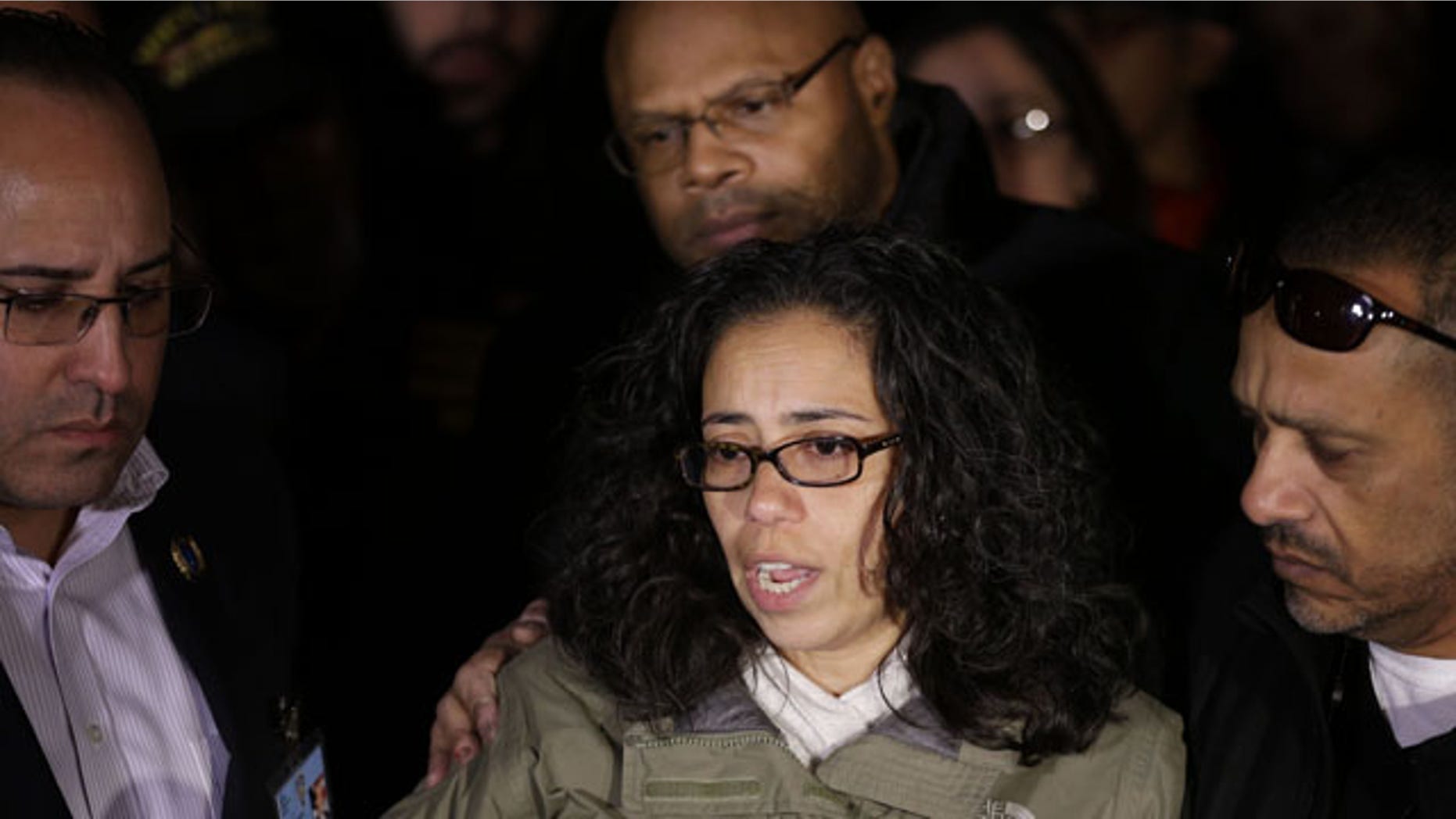 A foundation founded by late New York Yankees owner George Steinbrenner reportedly will cover the education costs for the sons of one of the two NYPD officers murdered in a daylight ambush Saturday afternoon.
The New York Daily News reported that the Yankee Silver Shield Foundation will pay for the education of Officer Rafael Ramos' 13-year-old son Jaden and another son who is in college.
Ramos, 40, and his partner, Officer Wenjian Liu, were killed as they sat in their squad car in the Bedford-Stuyvesant section of Brooklyn. The gunman, 28-year-old Ismaaiyl Brinsley, killed himself a short time later in a Brooklyn subway station.
Later Saturday, Jaden Ramos paid tribute to him in a Facebook post.
"Today I had to say bye to my father. He was their [sic] for me everyday of my life," the post read. "He was the best father I could ask for. It's horrible that someone gets shot dead just for being a police officer. Everyone says they hate cops but they are the people that they call for help. I will always love you and I will never forget you. RIP Dad."
Ramos' aunt, Lucy Ramos, told reporters Sunday afternoon that, "I hope and pray that we can reflect on this tragic loss of lives that has occurred so that we can move forward and find an amicable patch to a peaceful coexistence."
The officer's cousin, Ronnie Gonzalez, told The Wall Street Journal that Ramos was "a God-loving man" who was devoted to his wife and sons.
"I wish I could be half the man my cousin was," Gonzalez said. "He was sweet. He didn't deserve ... to die."
Steinbrenner, who died in 2010, started the Silver Shield foundation in 1982 after seeing TV news coverage of the funeral of an NYPD officer killed in the line of duty. The officer was survived by his wife and four young children.
"George could not forget the image of the children." foundation co-founder James E. Fuchs said in a statement on the organization's website. He was concerned about their education and who would help with the cost."
The foundation provides for the education of children of New York City firefighters and police officers, as well as New York, New Jersey, and Connecticut state troopers and Port Authority employees who die in the line of duty. It has also helped 700 children who lost a parent in the Sept. 11, 2001 terror attacks.