Yale sororities creating 'blacklist' of boys from Bush family fraternity who make women 'feel uncomfortable'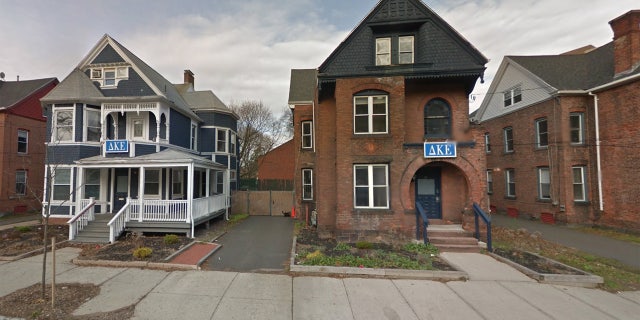 Sororities at Yale University are now giving members the ability to "flag" names of people who allegedly make them feel uncomfortable, with the frat "blacklist" emerging amid the fallout from accusations of sexual misconduct by a fraternity whose legacies include both former Bush presidents.
The new measures by sororities Kappa Alpha Theta and Pi Beta Phi include giving out surveys to members before social events to include names of people they feel uncomfortable seeing there, the Yale Daily News reported.
"There is a general sentiment of disappointment regarding sexual safety on college campuses, and Theta is working to improve the safety of its members and all Yale students," sorority chapter president Miranda Duster told the newspaper.
Duster said the list of people, including those who are "flagged," is only available to Theta members and only for use at private chapter events. Those who are put on the list are barred from attending events hosted by the sorority.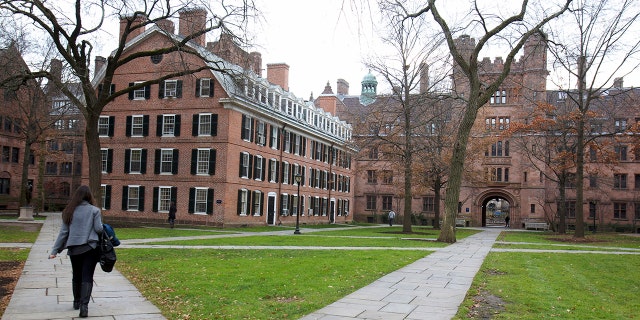 The action by the sororities comes in the wake of sexual assault allegations against two brothers from the Delta Kappa Epsilon fraternity, which were reported by the Yale Daily News and Business Insider.
Two women told BI earlier this month they were victims of sexual assaults by brothers in DKE, including the chapter's former President, Luke Persichetti, during the 2016-2017 school year. The school later determined Persichetti engaged in "penetration without consent" and he was issued a three-term suspension, according to Business Insider.
YALE FRATERNITIES DELAY RUSH EVENTS AMID PUSH TO ALLOW WOMEN
In addition to the two men, more than a dozen others told the news outlet they've seen or experienced nonconsensual sexual contact -- including groping and sexual assault -- by members of the fraternity since 2014.
In a statement last Monday to the Yale Daily News, a fraternity spokesman said the group is working on recommendations that would foster "a safer and more welcoming environment" at events. The spokesperson also said the frat's national organization was asked to investigate the chapter's social culture.
Yale Pi Phi chapter president Paige Vermeer told the newspaper her group met with DKE members to suggest "flagging" fraternity brothers before chapter events. The chapter spokesman had no further comment about the flagging system when asked by the Yale Daily News.
YALE PROFESSOR SLAMS HOWARD DEAN FOR HALLOWEEN COSTUME CONTROVERSY COMMENTS
The Yale Chapter of DKE, whose alumni include former Presidents George H. W. Bush and George W. Bush, was banned for five years from conducting any activities on campus after an incident in the fall of 2010. At the time, brothers marched pledges around campus during the chapter's "Hell Week" and chanted sexually explicit phrases outside the Yale Women's Center that went viral on YouTube.
"My name is Jack, I'm a necrophiliac," the pledges chanted at one point. "I f— dead women, and fill them with my semen."
Mary Miller, then-dean of Yale College, said the school's disciplinary board issued penalties after finding "several fraternity members" had violated undergraduate regulations.
"After a full hearing, the Committee found that the DKE chapter, as an organization, one comprised of Yale students, had threatened and intimidated others, in violation of the Undergraduate Regulations of Yale College as they pertain to'harassment, coercion or intimidation' and 'imperiling the integrity and values of the University community,'" she wrote. "The Executive Committee further found several fraternity members had also, as individuals, violated the same regulations."