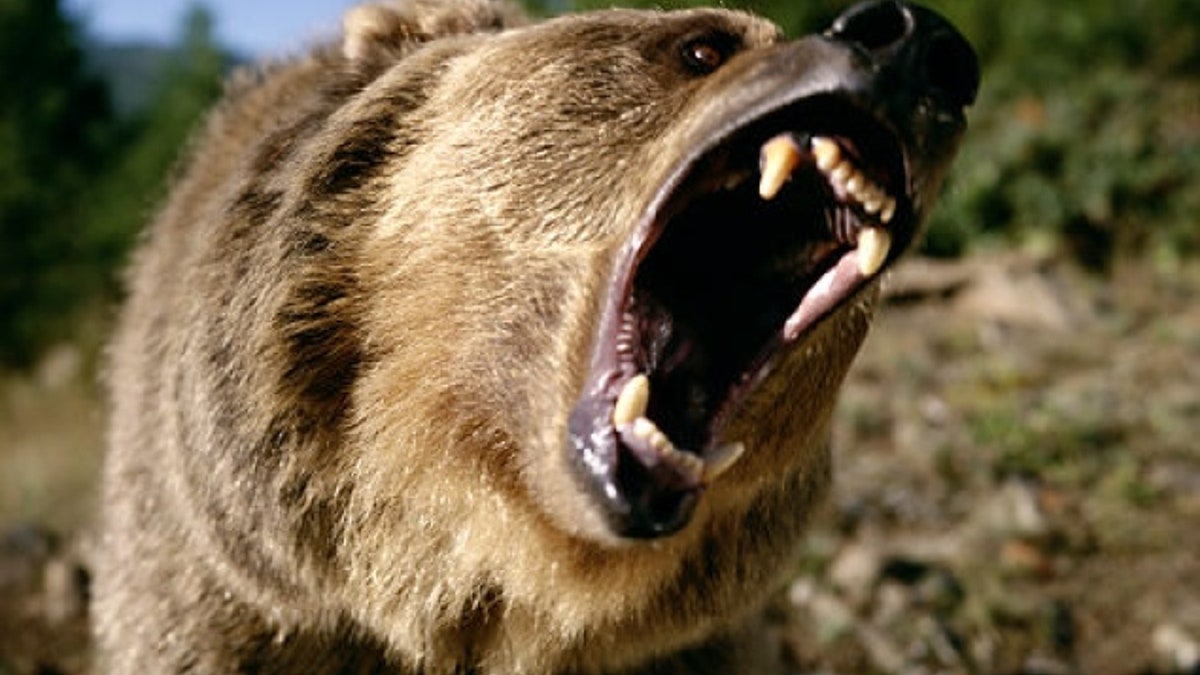 The governor of Wyoming wants the feds to take grizzly bears off their endangered list, a move that could open the door to hunting the fearsome animals, which have been blamed for at least four fatal attacks in the last two years in and around Yellowstone National Park.
Gov. Matt Mead recently wrote Department of Interior Secretary Ken Salazar asking that he remove federal protection of the grizzly bear under the Endangered Species Act. The May 24 letter, which Salazar's office said is being reviewed, said grizzly bears have "unquestionably recovered within the Yellowstone Ecosystem" and an official close to Mead acknowledged that managed hunts may be needed to control the population.
[pullquote]
"At some point in time, we would envision hunting grizzlies," Steve Farrell, a policy adviser to Mead, told FoxNews.com. "It's an important tool for population management, just like it is for whitetail deer and elk."
But, Farrell claims, the effort to remove the bears from the endangered species list is not solely "driven by this need to hunt them."
The U.S. Fish and Wildlife Service listed the grizzly bear as a threatened species in 1975 under the Endangered Species Act. In 2007, the bear was removed from the list but placed back on it in 2009 after a conservation group sued. Some of those groups say the species has not rebounded enough and that it faces another threat as its main food source, seeds from the whitebark pine tree, is becoming scarce because of a tree infection.
"Scientists say they need more time to understand why grizzly bear populations in Greater Yellowstone are leveling off, and to further study the implications of the whitebark pine's demise," said Jeff Welsch, a spokesman for the Greater Yellowstone Coalition.
Grizzlies are relatively common in Canada and Alaska, but are also found in Idaho, Montana, Washington and Wyoming. Adult males can weigh as much as 1,500 pounds and stand as tall as 10 feet on their hind legs. While there were no fatal grizzly attacks from 1986 until 2010 in Yellowstone National Park, at least four people have been killed by them in the area in the last two years:
- August 2011: The remains of a 59-year-old hiker named John Wallace were found by hikers on the Mary Mountain Trail, not far from Old Faithful. Wallace had been hiking alone and an autopsy determined he was killed by a grizzly.
- July 2011: Brian Matayoshi and his wife were hiking a trail in Yellowstone when they encountered a mother grizzly. When they turned to walk away, the bear charged, killing Matayoshi. His wife tried to hide, but was picked up and dropped by the bear, according to reports. She was able to survive by playing dead. Experts said the couple's deadly mistake was retreating.
- July 2010: A 48-year-old camper was dragged out of his tent in Montana's Gallatin National Forest by a mother grizzly. Two other campers at nearby sites also were attacked. The bear was trapped and killed, and scientists said its predatory behavior was unusual and alarming.
- June 2010: A 70-year-old botanist was mauled to death by a grizzly while hiking in the Shoshone National Forest, just east of Yellowstone. Two days later, wildlife officers shot and killed the bear from a helicopter.
The rebounding population of grizzlies - experts estimate there are at least 600 in the area - partially explains the spike in fatal attacks, according to U.S. Fish and Wildlife Service grizzly bear recovery coordinator Chris Servheen.
"We have more bears in more places, so the encounter frequency is going up, the probability of running into a bear is going up," Servheen told OutsideOnline.com.
Bob Wharff, executive director of the Wyoming Sportsmen for Fish & Wildlife, advocates hunting grizzlies and said the animals can be used for their meat and hides.
"We have a big enough, robust enough, healthy population of grizzly bears," Wharff said. "What people don't understand is that we're not just killing something to kill it. The reason you kill grizzly bears is to maintain the overall health of the population.
"There's a fixed number of bears that the habitat can sustain," he added. "We can't have too many of a wildlife species confined in an area. It becomes detrimental."
Mead's communication director, Renny MacKay, told FoxNews.com the state pays for management of the species, and would like to have control over it. Currently, if a grizzly bear creates a problem -- like preying on livestock or destroying property -- it is the U.S. Fish and Wildlife Service that resides over managing the bear.
"The concern more is that we pay this, but don't have the jurisdiction," MacKay said. "If we pay, we want to decide how the money is spent."
If the grizzly bear is removed from the federal protection list, the state could not only allow managed hunts to control the population, it could also dictate how "conflict bears" are handled.
"The state would be able to manage them as they do black bears," Farrell said. This would include "lethal removal" if a bear is identified as problematic.
Even some wildlife advocates acknowledge that the grizzly population has bounced back from near extinction.
"The grizzly bear story in the Yellowstone is a great, great success story," said Tom France of the National Wildlife Federation. "The population goals that we set through the federal recovery plan have been met and exceeded."
But some wildlife conservation activists say the giant bears still need protection from hunters until scientists more thoroughly study the effect a disease afflicting whitebark pine trees could have on the grizzly population.
"Let's let the scientists do their work," added the Greater Yellowstone Coalition's conservation director, Mark Pearson.