Woman arrested after dumping niece's ashes on Los Angeles police chief, officials say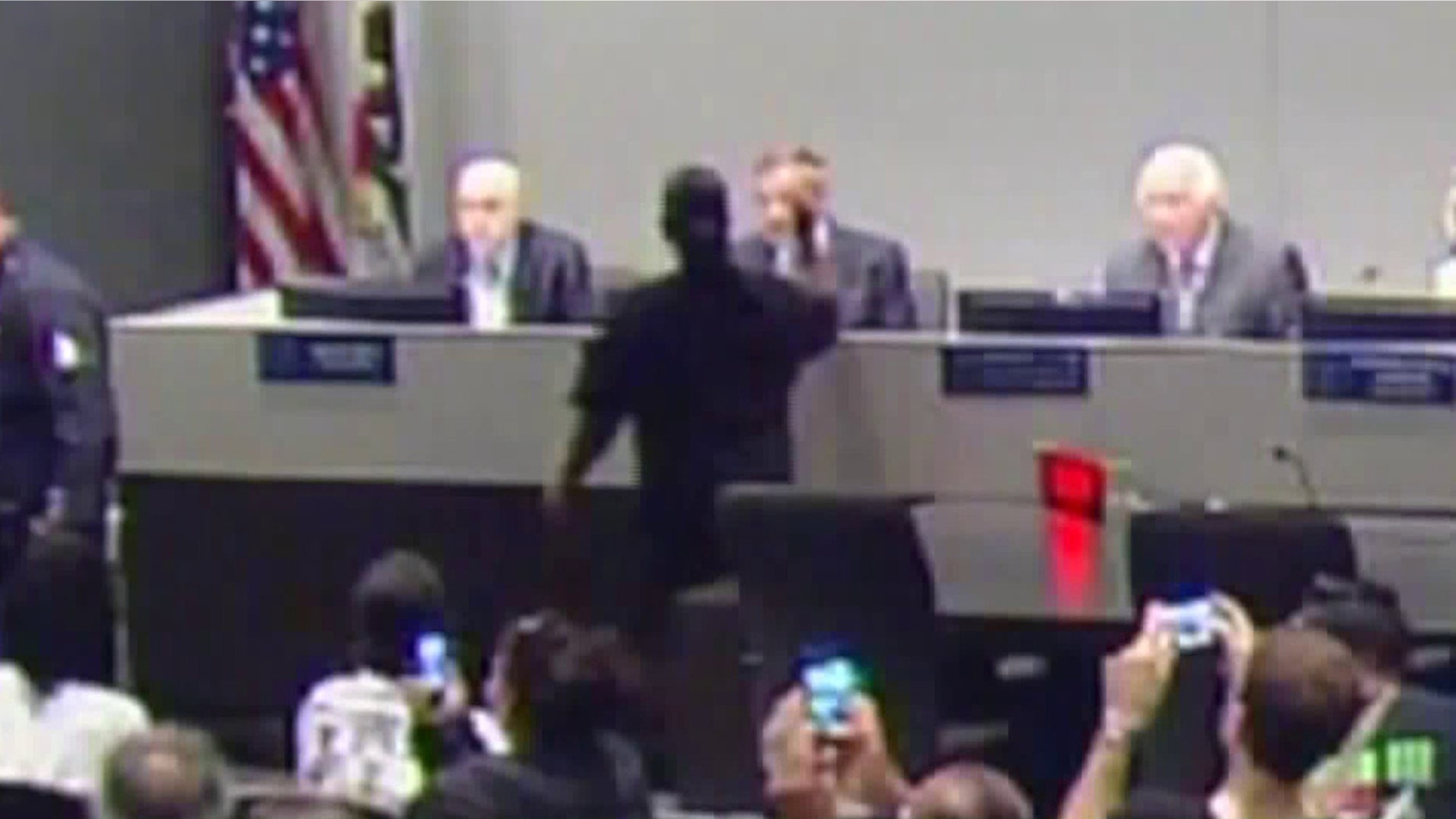 Two women were arrested Tuesday after throwing the ashes of a woman who died in police custody at Los Angeles police Chief Charlie Beck during a meeting at police headquarters, officials said.
The women, identified by Black Lives Matter activists as Melina Abdullah and Sheila Hines-Brim, were arrested on suspicion of battery on a police officer, the Los Angeles Times reported.
Hines-Brim, the aunt of Wakeisha Wilson, who died in police custody in 2016, was the one who threw the substance at Beck, Officer Mike Lopez told the newspaper. Abdullah, a Cal State Los Angeles professor, was the one who assaulted an officer, Lopez added.
Hines-Brim told KTLA that she threw the ashes at Beck to grapple with the death of Wilson. She told reporters that she felt vindicated.
"I used her ashes so they could be with him, so he can feel her, because he murdered her," she said. "I feel satisfied, because I completed what Wakiesha told me to do."
Beck wasn't hurt in the incident and officials didn't immediately confirm the mysterious substance was Wilson's ashes, according to the Los Angeles Times.
Beck called the incident "disrespectful."
"This only created chaos and fear for any Angelenos who wanted to voice their opinion about policing in our city," he said.
The police account of Wilson's death had been challenged by activists. Police said Wilson committed suicide while in a jail cell in March 2016. Activists contend she died as a result of a confrontation with police.