Wisconsin woman missing since 2004 found alive in Mexico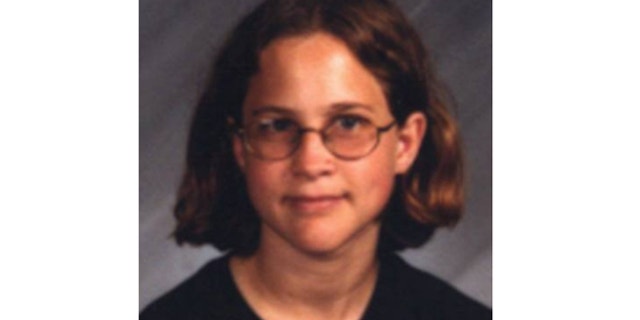 ATHENS, Wis. – A Wausau woman who was 16 when she disappeared more than nine years ago has been found living in Mexico and could return home as early as Thanksgiving.
Connie McCallister, now 25, disappeared with her then 22-year-old boyfriend on Aug. 15, 2004, when she was an honor-roll student at Athens High School, according to Daily Herald Media, which first reported that McCallister had been found.
Her aunt, Florence Volzka, told The Associated Press that her boyfriend drugged her to get her to Mexico. At one point, she was badly beaten and treated at a hospital, where someone helped her get a new identity, she said.
"I never gave up any hope of her," her aunt, Florence Volzka, 56, of Medford, said Wednesday by phone. "I always thought she would find a way home. She is very close knit with the family."
Volzka said she first spoke with her in September through Skype and she looks the same, but with longer hair.
"I cried for an hour," she said.
McCallister eventually got involved with a man who abused her, Volzka said, and then found a good man whom she ended up marrying. She now has three young daughters.
She said since McCallister didn't know Spanish, it was hard for her to contact her family in Wisconsin.
A church missionary recently met McCallister, learned of her situation and about three months ago contacted the National Center for Missing & Exploited Children, which had previously displayed McCallister's information on its website.
Wausau Police Capt. Greg Hagenbucher told Daily Herald Media they've confirmed it is McCallister through Skype.
"She did ask for help in getting home," said Wausau Police Capt. Greg Hagenbucher. "But she won't come back without her children."
He did not immediately return a call Wednesday from The Associated Press seeking an update on the then-boyfriend, who is also wanted on charges of first-degree sexual assault involving an unrelated victim.
The Milwaukee Journal Sentinel reported that a group of volunteers at Trinity Lutheran Church and School in Athens is raising money to bring McCallister and her children home.
"We want to use this as an example for families with missing relatives to never give up hope," Judy Weise, a family friend and church administrator told the newspaper. "There's always a chance their loved one could come home. Don't ever give up hope."
Officials with the U.S. Consulate are working with McCallister to gather the required documents and identification records necessary for McCallister to return home, said Wausau Police Detective Kay Hansen.
McCallister is petitioning the court so her husband can join her in the U.S. according to Weise.
Volzka said they will live with her in Medford and then move to another property in Athens when she back on her feet. She hopes to have her home by Thanksgiving.
"She's excited and she's cautious and she knows it's going to be whole new world again and she's afraid," Volzka said. "There are a lot of adjustments."
McCallister's mother, Cindy McCallister, now lives in Florida.
The Associated Press contributed to this report.
Click here for more from Daily Herald Media.
Click here for more from the Milwaukee Journal Sentinel.