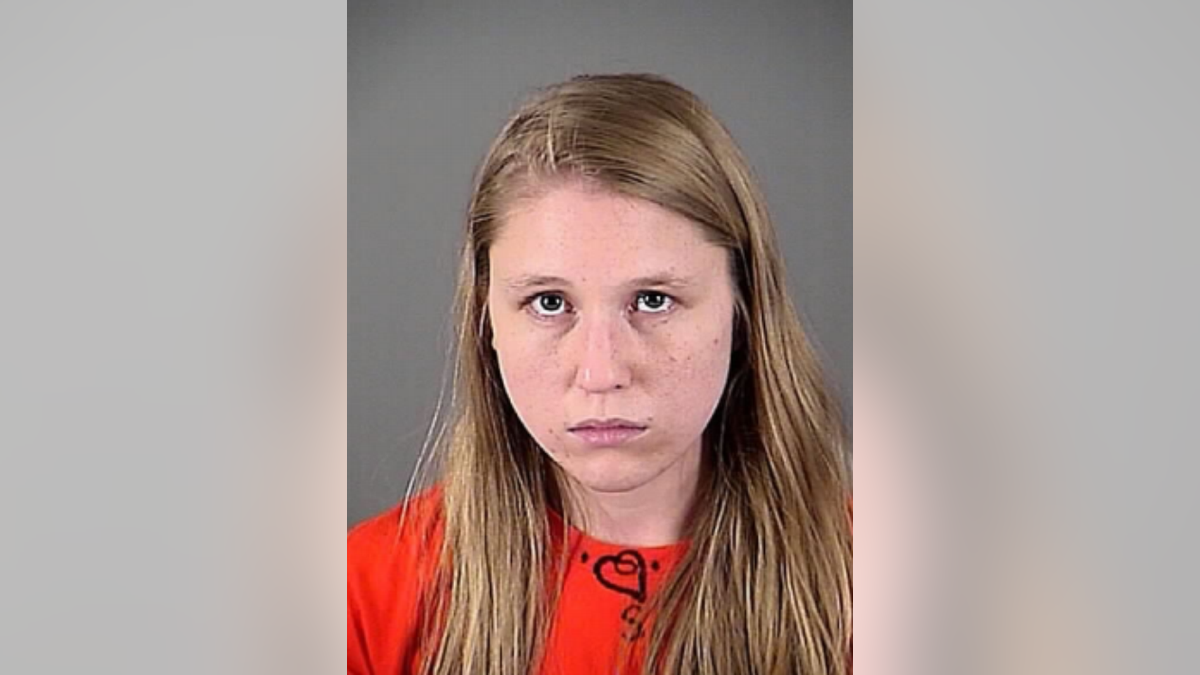 A Wisconsin teacher's aide who reportedly said she was "screwed" after being investigated by police was convicted Wednesday for sexually assaulting two underage boys in 2016.
Kimberly Gersonde, 24, pleaded no contest to two counts of sexual assault of a student by school staff in accordance with a plea deal, Fox 6 Now reported. Four other charges were dismissed as part of the agreement.
The former aide reportedly had sexual relationships with two 16-year-old boys from different high schools.
MARRIED SUBSTITUTE TEACHER, 26, ACCUSED OF 'BATHROBE MAN CAVE SEX' WITH HER TEEN BOY STUDENT
The first victim, who went to Menomonee Falls High School, told police he met Gersonde in the fall of 2015 while he was picking up his younger brothers from school, Fox 6 Now reported. He said she was working in the after-school care program when she gave him her phone number on a sticky note.
The pair would reportedly drive around in her car and kiss, but he said "nothing sexual happened until August of 2016."
The victim said he would "occasionally spend the night" at Gersonde's new apartment, where they had sex "at least nine times" throughout their relationship, Fox 6 Now reported. The teen told police he was a "willing participant, even though he was 16 at the time."
That is, until he reportedly tried to break up with her, which he described as "difficult." He said he had to block her number after "she began to continually pester him and call/text him constantly," the report said.
TEACHER SENTENCED TO JAIL FOR SEXUALLY ASSAULTING MINOR SAYS HE'S 'DISGUSTED' WITH HIMSELF
Gersonde's second victim was a teen she'd reportedly met in March while supervising his study hall.
The boy, who attended St. Francis High School, said the pair began to email and talk through Twitter, Fox 6 Now reported.
He told police she waited in her car for him after his football tryout, where they kissed and she "promised to send him her address." He reportedly went to her apartment that night and had sex with her.
The teen said he slept with her again in May after one of his track meets, according to Fox 6 Now.
SPECIAL NEEDS TEACHER FLIPPED STUDENT OUT OF DESK, POLICE SAY
After police began looking into Gersonde, she and the second teen reportedly discussed the investigation via text message, the criminal complaint stated.
"They questioned me and I said, 'I'm done doing this,' so I'm meeting with my lawyer tonight and I said 'I quit' today," Gersonde wrote in the text. "I'm under investigation."
The teen responded asking, "Did you delete the stuff?"
"Yes, but I think they can still check what's been deleted," Gersonde replied "I know I'm screwed. Maybe jail isn't the worst thing in the world."
The former teacher's aide, who resigned on May 19, awaits sentencing in December, Fox 6 Now reported.