Wildfire burns 3 homes in southwestern Oregon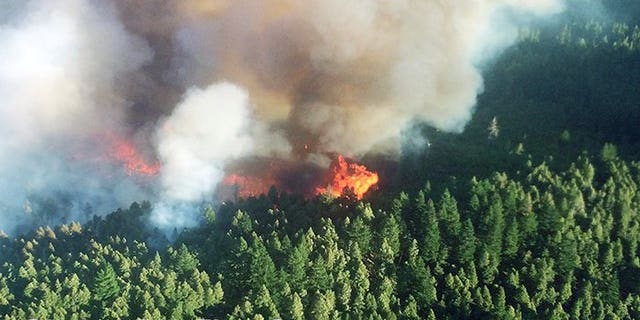 Three houses have been lost in a wildfire that's burning in southwestern Oregon — now through 91,511 acres, authorities said.
KDRV-TV reports that nobody who lived in the homes was injured.
Evacuations remain in place for the fire that began July 12 and has grown to more than 150 square miles.
The state's largest active blaze is scorching the Kalmiopsis Wilderness —burning in the scars of large wildfires from 1987 and 2002. People living along Highway 101 north of Brookings were warned to evacuate Sunday after the Chetco Bar fire made a westward push toward the coast.
The Federal Emergency Management Agency has approved federal money to help reimburse the cost of the firefighting effort.