Wife of NYC lawyer killed by Conn. cop speaks out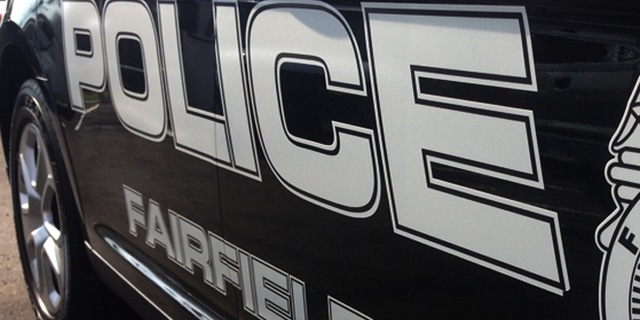 NEWYou can now listen to Fox News articles!
The wife of a New York City lawyer killed during a confrontation with a Connecticut cop after officials say he attacked her and their children on Feb. 16 spoke out.
When police, responding to a 911 call, arrived at the scene just before dawn they found Christopher Andrews, 51, in the driveway with a knife. Moments later he was shot dead by Fairfield Police Officer Sean Fenton, the CT Post reports.
Cops found his wife and their three children, 12, 13 and 15, in the home. Kathleen Andrews had suffered a knife wound to her face. The children had been attacked with a knife and a bat. The 12-year-old, a boy, was the most seriously injured. He remained hospitalized with a head wound, the paper reported Tuesday.
When Kathleen Andrews, 50, was released from the hospital Monday she issued a statement in which she called her husband an "incredible husband, father and friend," according to the paper.
"The loss of my husband and adored father of my children has left our family irrevocably changed and utterly devastated," she said.
She added, "To compound this grief by learning of the inaccurate reporting of that morning's events, and of my husband's actions, was extremely disappointing. With time, more will be understood about exactly what took place last Tuesday."
She did not elaborate. Her lawyer did not return calls for comment from FoxNews.com Friday.
Fairfield Police said Fenton was temporarily reassigned from his patrol activities as per department policy.
Officials said Fenton's quick actions prevented "further serious injury to family members."
"Detectives are still investigating," Trooper Tyler Weerden told FoxNews.com Friday. "They have a lot of evidence and evidence to go through."
CT Post reported that according to most reports Christopher Andrews was a family man who often attended his son's basketball games.
The paper also reported that he had lost a brother when the World Trade Center was destroyed on 9/11 and lost his mother two weeks ago when she died.
Family members said he was taking a prescription sleep aid and experiencing mood swings, the paper reported.
The New York Post reported last week that Christopher Andrews had financial troubles and that police were probing that as a possible motive.
Public records show Andrews faced a state tax lien of $16,737, the Post reported.
Andrews was a lawyer at a small firm called Andrews & Andrews in Manhattan.