West Oakland fire: One killed in 4-alarm blaze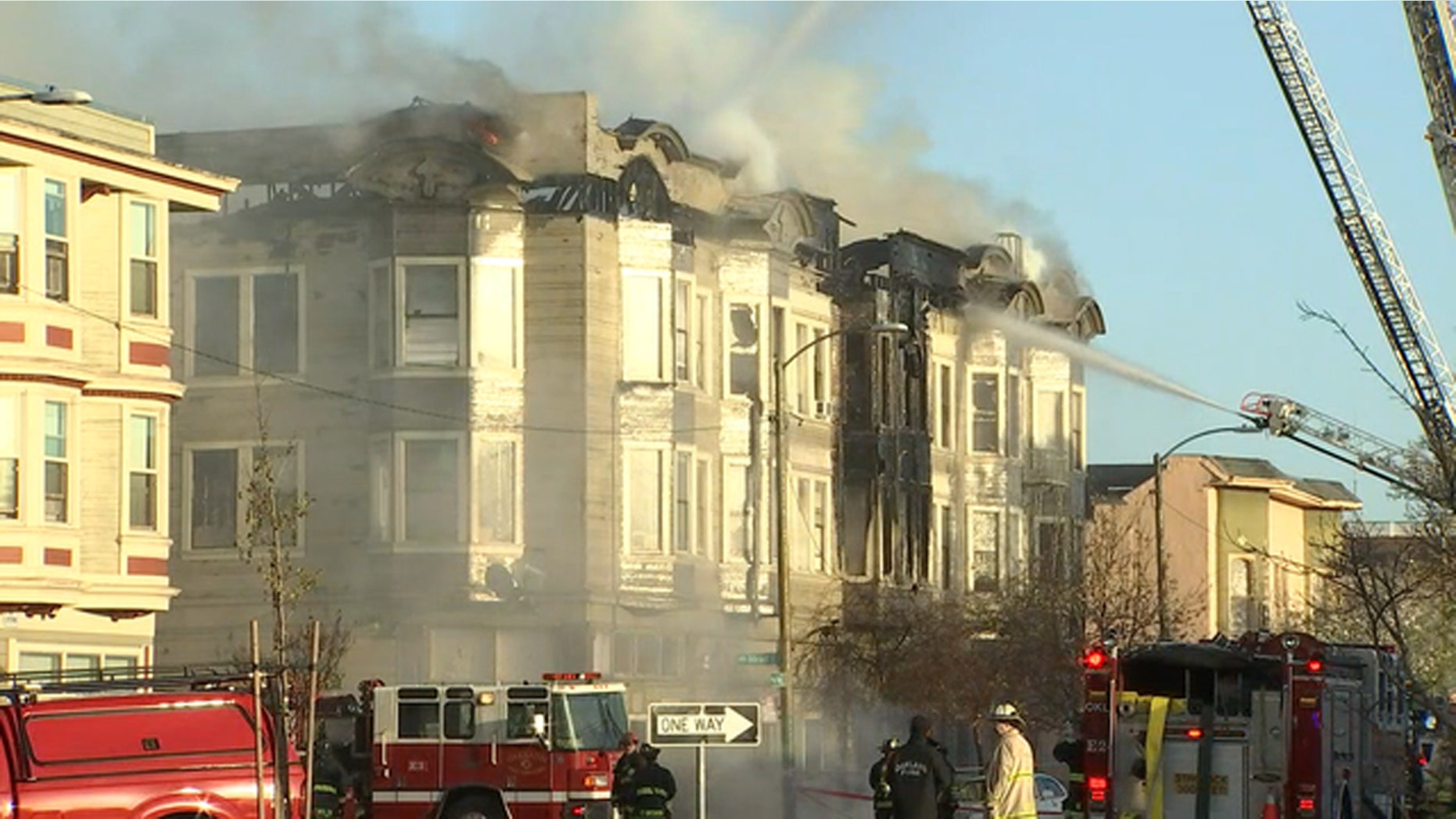 At least one person is confirmed dead in a large 4-alarm fire burning in West Oakland early Monday morning, according to Oakland fire crews.
It's a three-story residential building. Firefighters rescued seven people from the building.
Three people who were rescued were injured. The injuries were mainly smoke inhalation. Currently, there are no reports of people missing according to the battalion chief. At this point, it's unclear if everyone has been accounted for.
Firefighters were pulled from the building due to safety concerns.
Fire crews believe 50-60 people live in the building. KTVU spoke to a man who lives on the second floor of the building. He said the first floor was a drug rehab center, the second floor was clean and sober living and the third floor was independent living. We also spoke to residents who came down the fire escape. They were on the third floor and said the hallways were filled with flames. They are worried about their neighbors - some of whom were in wheelchairs.
The cause of the fire was unclear.