Off-duty Indiana trooper saves couple from fire at home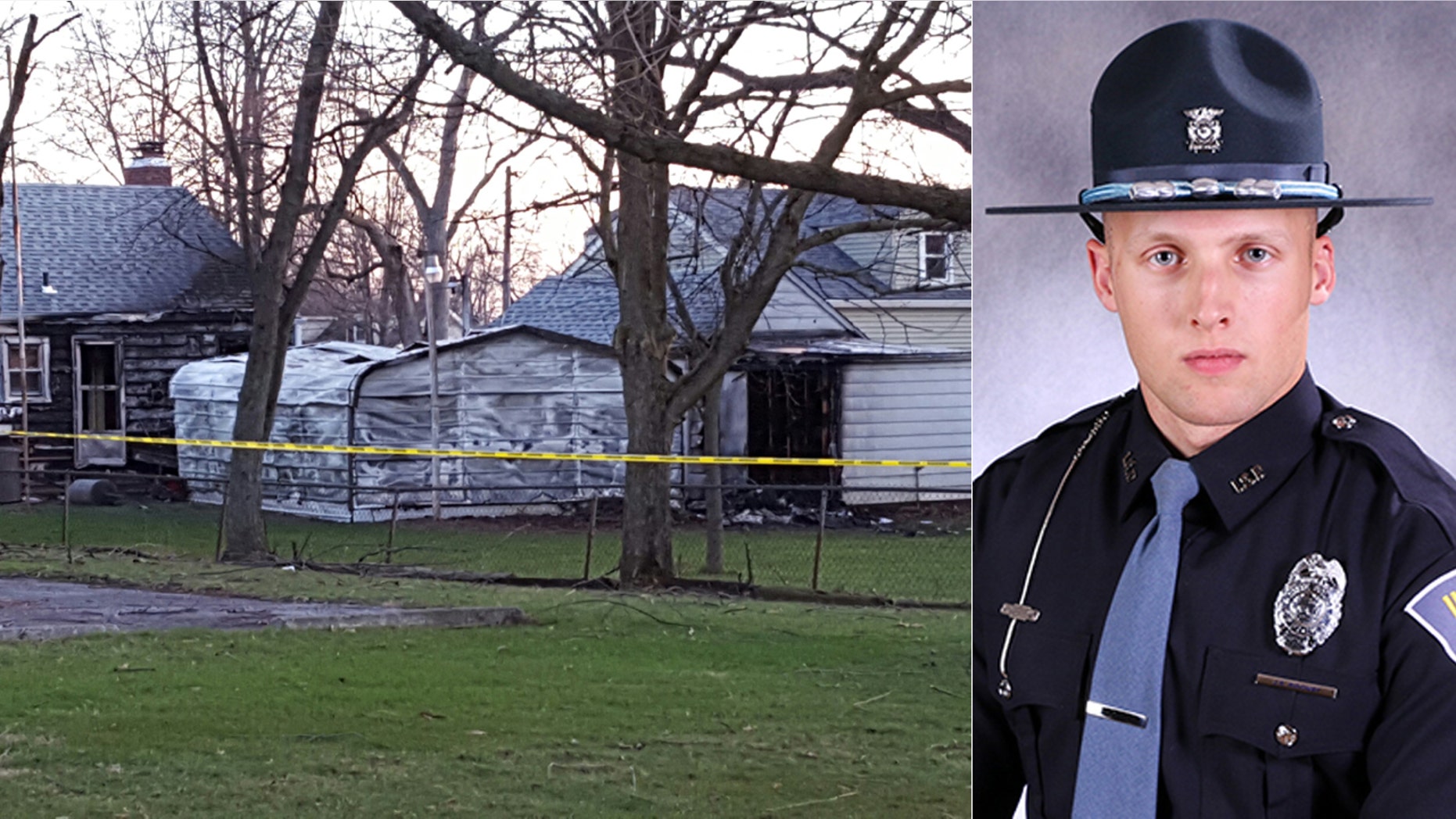 An off-duty Indiana State Trooper is being recognized for his heroic actions after he helped a couple escape a fire at their home.
Trooper Jacob Ridgway was driving his marked state police vehicle around 6 p.m. Wednesday when he noticed white smoke coming from the rear of the residence, the Indiana State Police said in a news release.
After he drove past, Ridgway noticed in his rear view window the smoke went from white to black and got increasingly thicker. When he backed up to the house, police said he saw a vehicle fully engulfed in flames under the home's carport.
The homeowner, 79-year-old Jack Mitchener, appeared to be "in shock" outside the carport, according to police. Ridgway was able to get him away from the fire, but he was unable to get any information from him.
A neighbor arrived shortly afterwards and told Ridgeway that Mitchener's wife, Virginia, age 72, was still in the house. Police said at that point the fire had spread to the rear of the house.
Ridgway then was able to enter the home through a side door and found Virginia sitting in a chair with her walker nearby. The trooper was able to help her out the door as smoke was filling the home, police said.
He ran to his car and radioed dispatch to summon fire units. No injuries were reported as a result of the incident, according to the ISP.
This incident demonstrates more than just being at the right place at the right time," the ISP said in a news release. "It serves as a reminder that an Indiana State Trooper is always on duty, and it further demonstrates the value of troopers living in the communities they serve."
Ridgway has been with the ISP for one year.