Wednesday's Nor'Easter: What you need to know
Hello everyone!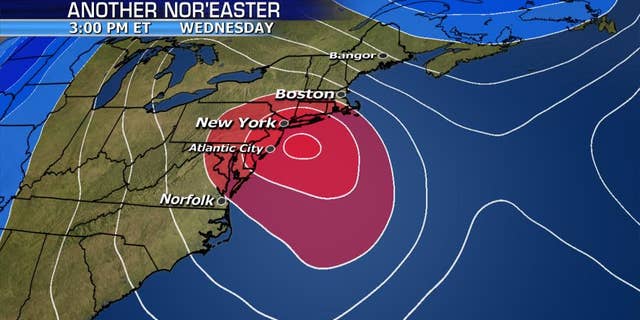 Here we go again! Another Nor'Easter will impact the Northeast starting overnight and all day Wednesday. This will be a tricky forecast depending on where the rain/snow line sets up. If the low pressure center sets up closer to the coast that will mean more of a rain/snow mix with heavier precipitation.  If the center of the storm is more offshore, then colder air will stay in place bringing more of a snow event.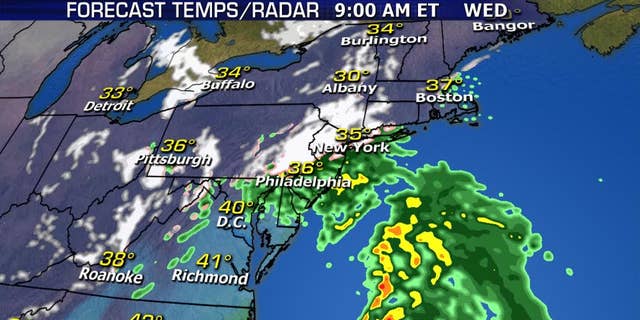 This system will be less of a wind maker than what we experienced over the weekend, but with gusts 40-50 mph near the coast, power outages and tree damage will still be a threat. Coastal flooding will also be a risk across vulnerable low lying regions.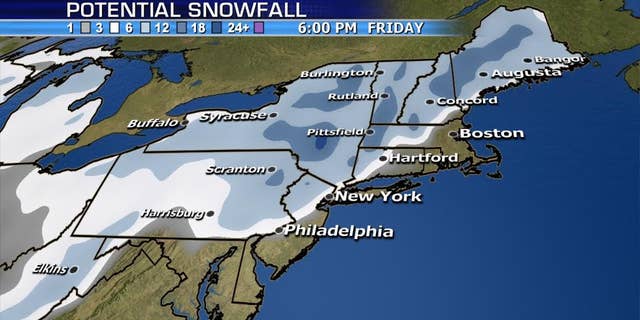 The bottom line is some areas will see over a foot of snow especially North and West of New York city, but any change in the track could mean the difference between a rain snow mix to an all snow event along the coast, so stay tuned and we will keep you ahead of the storm.