Warrant issued for suspect in $1M New Mexico jewelry heist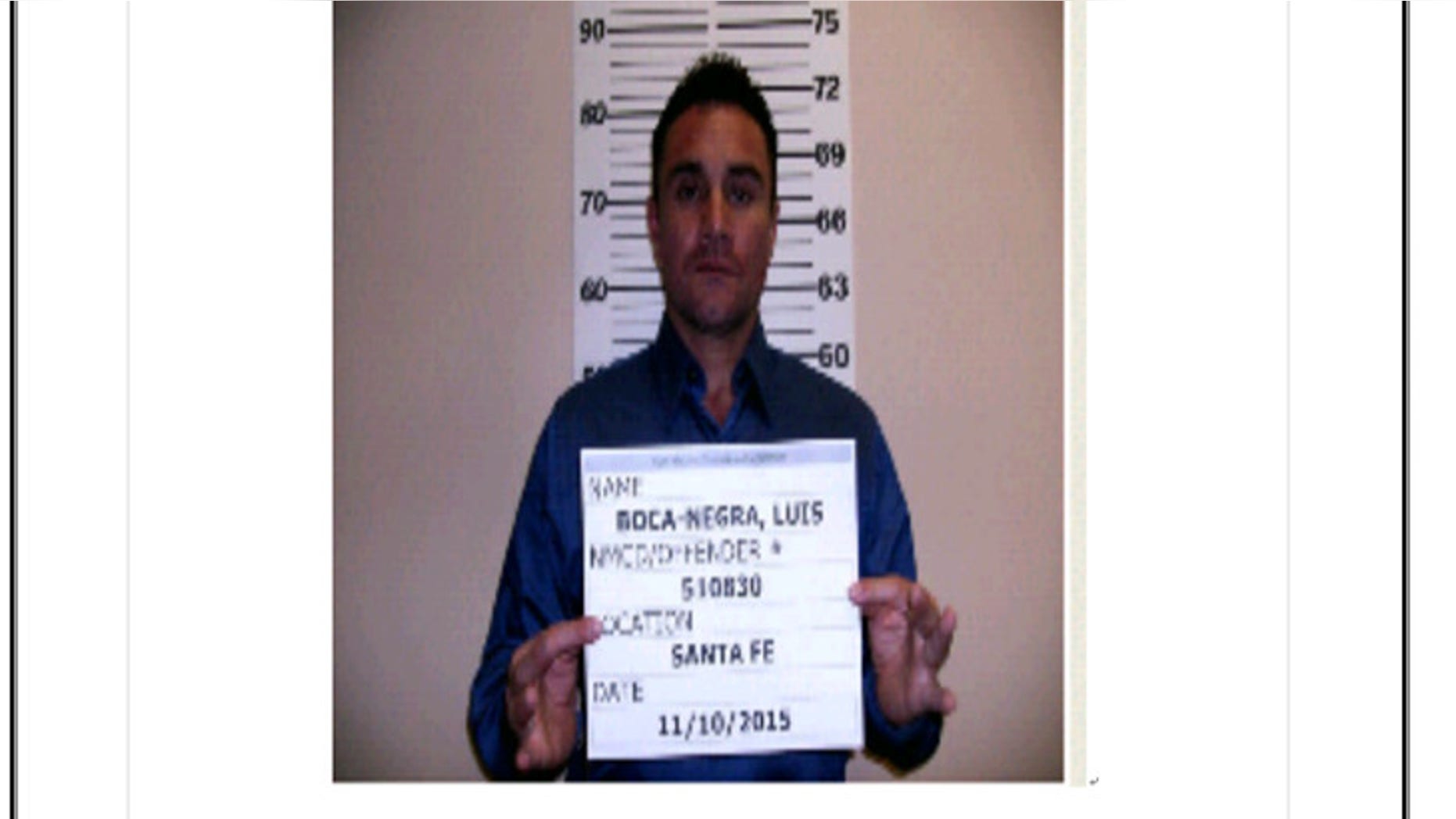 A New Mexico judge has issued an arrest warrant for a suspect in a major jewelry heist at a store in Santa Fe's historic downtown plaza.
More than $1 million in jewelry was stolen from Diva Diamonds & Jewels on Nov. 27 as crowds gathered outside for a Christmas tree-lighting festival.
Luis Villabla Boca-Negra, 45, is wanted in connection with the Black Friday theft. He is already on probation in New Mexico for stealing a ring from another jewelry store in the same vicinity, according to Santa Fe Police Lt. Michele Williams.
Boca-Negra is described as a 5-foot-9 male, weighing about 170 pounds with brown eyes and black hair.
Williams said investigators fear the suspect may have fled the state.
Santa Fe Police said Tuesday that police were looking for two more suspects in addition to Boca-Negra. Police said the trio took 11 items while employees were busy with other customers. The owner, Ala Shawabkeh, said he didn't know the items were gone until later.
The two other suspects have not been named.
Shawabkeh – also known as Mark Shaw – was previously raided by the U.S. Fish and Wildlife in late October for selling counterfeit Native American jewelry, according to the Albuquerque Journal.
Authorities arrested three people for violating the Indian Arts and Crafts Act, but Shawabkeh was not charged.
Williams has said that burglaries in the area are common, but heists of this magnitude are not.
"We've certainly had theft down there, but the anomaly is the dollar amount," she said. "We hadn't had anything that high in a while."
Police have urged the public to share any information they have with authorities.
The Associated Press contributed to this report.