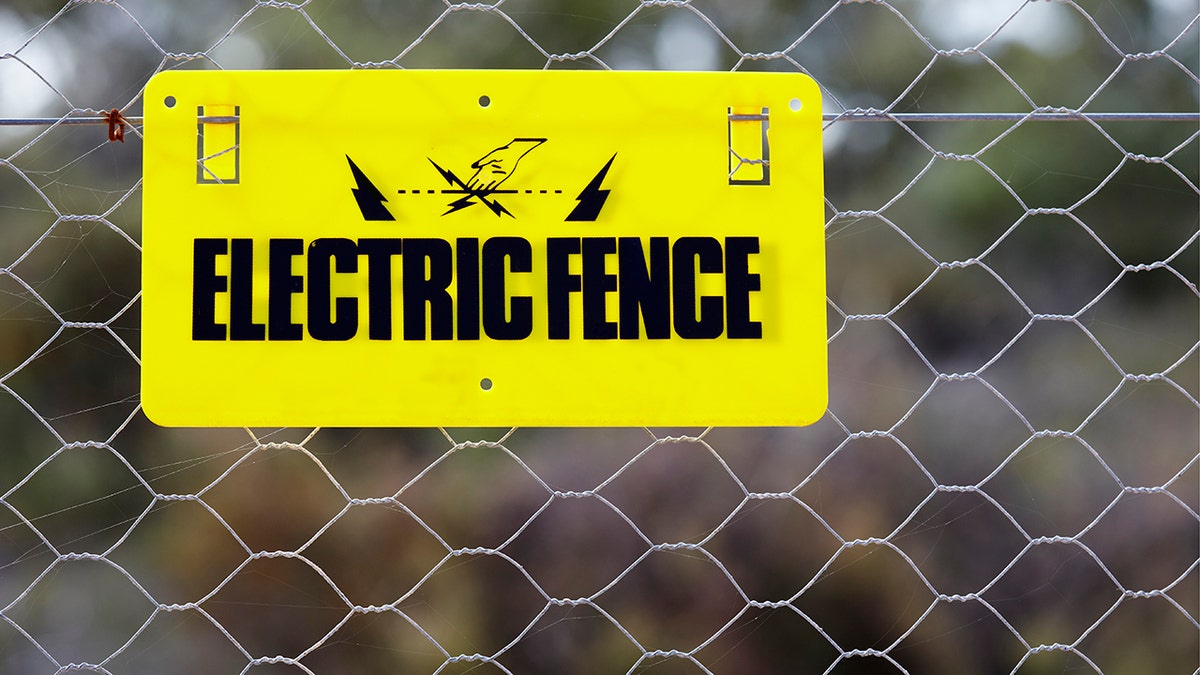 A homeowner in Sandston, Virginia is tired of students coming onto his property while they're waiting at a nearby bus stop. So he chose to erect an electrified fence to ensure they would get the message.
"They don't respect other people's land," the man told WTVR-News. "I pick up trash every day."
That's when the man, identified by ABC 8 as Bryan Tucker, decided to set up an electric fence, which WTVR-News reported is powered by a battery.
FORMER VIRGINIA POLICE CHIEF CHARGED WITH RAPE, ABDUCTION, COPS SAY
The fence separates the man's front yard from a school bus stop, according to the news station. He took the measure because he claims simple "no trespassing" signs didn't do the trick.
"Nothing stops people," he told WTVR-News.
On Tuesday, when many children were waiting to take the bus to the first day of school, people began to raise concerns.
"I touched it, I got a slight shock, it wasn't that great," James Mehfoud, who lives in the neighborhood, told WTVR-News. "I understand his concern. I just don't think he understood the neighbors' concern about their kids. One of them could touch it, fall into it, and get shocked."
VIRGINIA POLICE OFFICER CHARGED IN DEATH OF 6-MONTH-OLD DAUGHTER
"What, you don't like kids?" Wayne Milby, a local parent, asked. "Me, I'm a parent and I don't want any children to get electrocuted."
Outraged parents called officials with the Henrico County Police Department, ABC 8 reported.
Tucker was later told to remove the fence because it was technically placed on county property. However, he can reinstate the fence as long as it stays on his property line, according to the news station.
"The message has gotten across. Parents are posting and talking about it," Tucker said.