Virginia auto tech hailed as hero after rescuing kitten stuck in car fender for 45 miles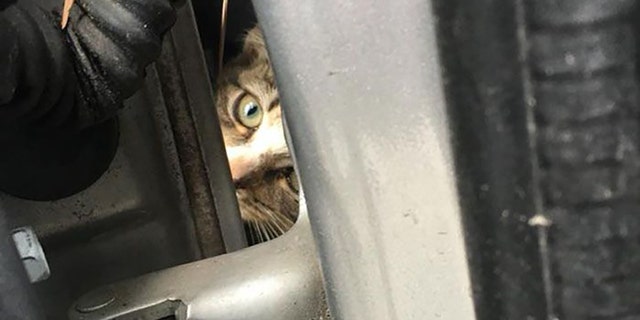 A Virginia auto technician has been hailed a hero after he rescued a kitten that was stuck in a car's fender well.
The kitten, which was not discovered in the fender well until after Eunika Brown drove 45 miles from Capron to Petersburg, "miraculously" survived with no injuries, Petersburg Animal Care and Control wrote on Facebook.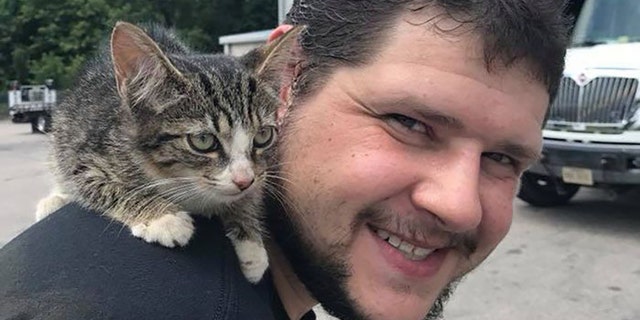 After Brown realized the kitten was stuck under her car, she called local animal control.
SEMI-TRUCK BACKS UP TRAFFIC AFTER DANGLING OFF OVERPASS
Debbie Broughton, the chief warden with Petersburg Animal Care and Control, arrived at the scene and quickly called technicians at a local auto repair shop called Leete Tire and Auto Service for additional help.
Shortly after, Warren Strum, the shop's manager, "jumped to the rescue and and quickly extracted a scared but unharmed kitten," the auto shop wrote on Facebook, sharing a video of Strum exctracting the critter. The video, which was posted Thursday, had in excess of 2,000 views as of Saturday afternoon.
The kitten, which was taken to a veterinarian after it was removed from the car, was adopted "on the spot" by a Leete Tire employee named Chuck, according to animal control.
"So this happened to me yesterday while leaving out for lunch. Grateful that the kitten wasn't hurt and that she found a great home," Brown, who was not immediately available for comment, wrote on Facebook following the rescue.
MICHIGAN FIRE DEPARTMENT RECEIVES HUNDREDS OF DONATED PET OXYGEN MASKS
It's not currently clear how the kitten got stuck in the fender well.
Neither Warren Strum nor a spokesperson for Petersburg Animal Care and Control immediately responded to Fox News' request for additional comment on Saturday.