Viral video shows Texas man learning how to style wife's hair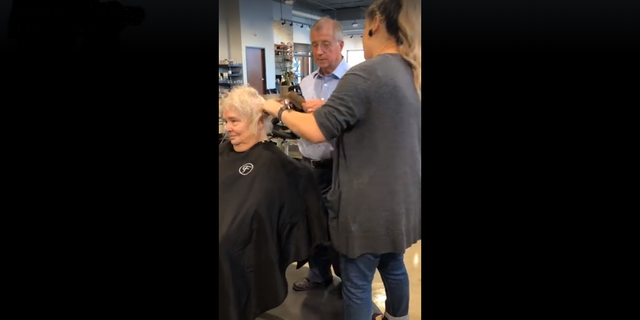 NEWYou can now listen to Fox News articles!
An apprentice at a Texas salon filmed a touching scene of a husband taking a crash-course in hair styling because his wife no longer had the fine motor skills after suffering a stroke, the Houston Chronicle reported.
Raigen Kelley, 19, an apprentice at the Foundry Salon in New Braunfels, Texas, posted the video on her Facebook page.
"Proof that true love really exists," she wrote. "From products, to the way you hold the brush and dryer…truly one of the best things I have been able to witness in my life."
The man appeared in the video to be attentive to the stylist's instructions.
The woman, identified by Babble only as Theresa, suffered the stroke 18 years ago. Theresa has been married to Andrew for 45 years, the report said.
The couple's son, Steve, told Babble, "My dad has always worked his tail off. He's never expected or asked for anything. He traveled all the time as a salesman for an electrical company and gave everything he had to his family and his church."
As of Tuesday evening, the post had 4.2 million views and shared 64,000 times.
"Brought tears to my eyes…what an amazing man and what a lucky woman … Bless them," Kelley wrote.