Victim in Purdue shooting suffered gunshot, stab wounds, court documents say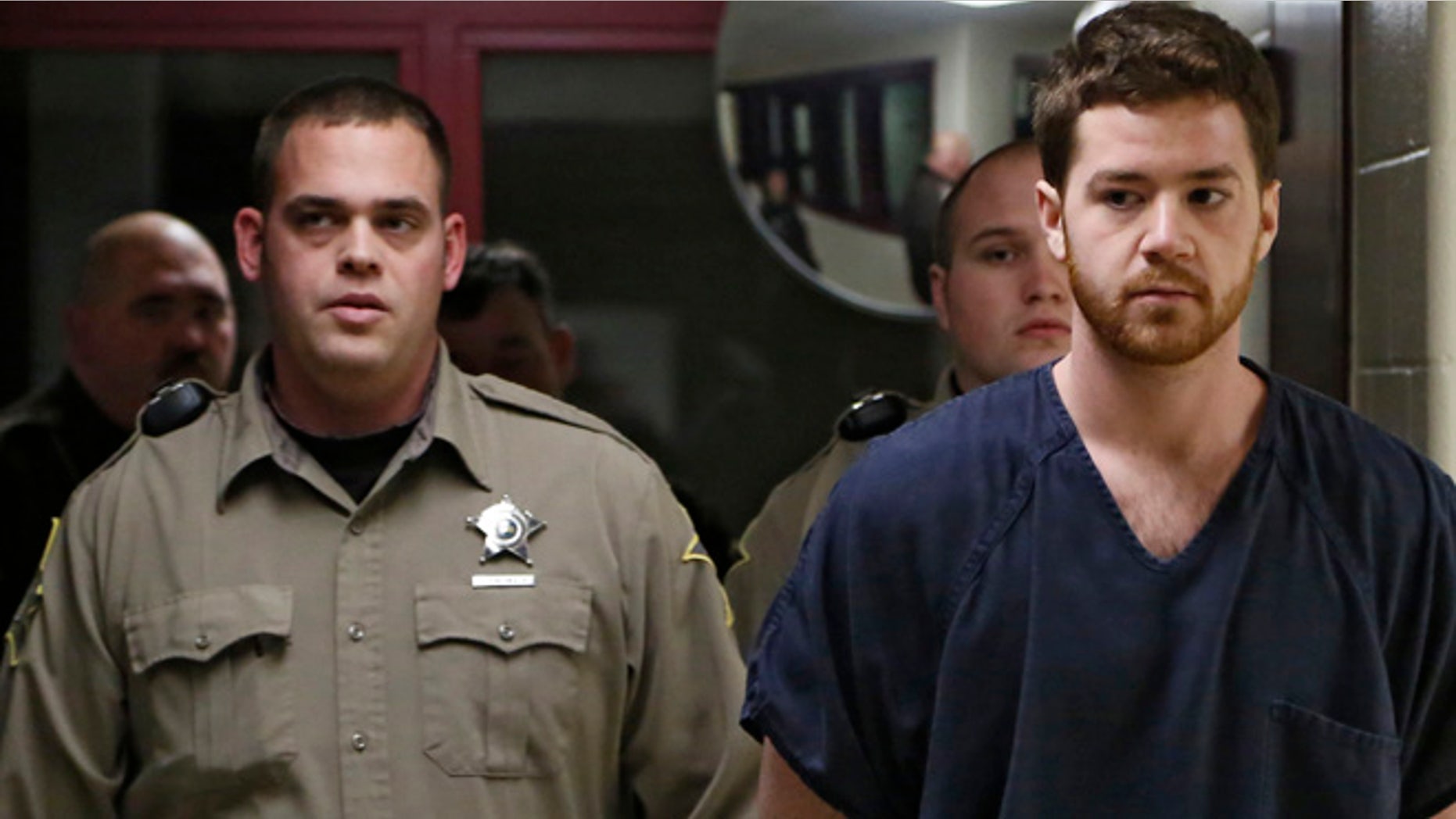 The suspect in this week's deadly Purdue University shooting allegedly stabbed  his victim as well inside the campus' Electrical Engineering Building, officials said.
Cody Cousins, 23, the accused killer, appeared in court Thursday afternoon, where he was officially charged with murder. A not guilty plea was entered on his behalf. Investigators were trying to determine a motive for the shooting, which happened around noon on Wednesday on the campus in West Lafayette, about 60 miles northwest of Indianapolis. No one else was injured.
Officials told Fox59.com that witnesses inside the room said the suspect, Cody Cousins, 23, an engineering student at the school, attacked the victim inside Room 067, located in the building's basement. Police found Cousins sitting outside the building with blood on his hands and clothes, the report said, citing the affidavit released on Thursday.
Police entered the school and found the victim, Andrew Boldt, 23, dead inside the room with stab and gunshot wounds, according to the affidavit. Police also found a knife and several shell casings on the ground, the report said.
The shooting was reported at 12:03 p.m. and Purdue officials issued the campuswide text alert shortly afterward. Cousins was taken into custody outside the engineering building within minutes of the shooting.
Around 1:15 p.m., the university texted students to tell them there was no ongoing threat on campus and that normal operations would resume in all buildings except the engineering facility.
But the university later announced that classes were being suspended through Wednesday. Special counseling services were being offered to students at several sites around campus.
The Associated Press contributed to this report