Valentine's Day sweets banned from Massachusetts school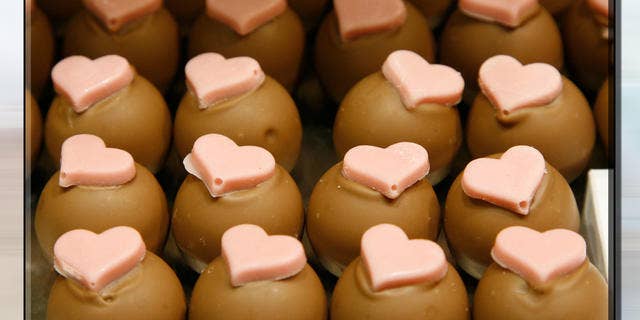 A school near Boston is asking parents to forgo the sweet treats typically exchanged by students on Valentine's Day this year and opt for trading origami instead, MyFoxBoston.com reported.
The principal of Horace Mann School sent an email to parents of students asking that they not send their children to school with candy and chocolates because of an overflow of treats last year, the station reported.
"This year, as children decorate cards, write poems, and send notes, I am asking that parents eliminate sending candy, treats and snacks as part of the gift giving tradition," the email reads.
The amount of sweets among the students last year made for a difficult day for administrators, with one telling the station that the candy exchange was a "nightmare" and an excuse for students to gorge themselves on sugar.
The move has gained favor with some parents.
The mother of one Horace Mann student told MyFoxBoston.com that the move was "exactly what the school needed to do be doing to encourage kids to eat more healthily."
Emily Norton, who runs the blog GreatNewtonSchools.org, told the station that last year's exchange was "hell" because of the excessive amount of sweets consumed at school. She said it made her job harder as a parent to have her kids consuming so much sugar at school.
Some parents, however, say the school is overreaching in its new policy.
The email noted that the sweets exchange runs counter to the school's policy of not sharing food, in addition to the physical education teacher's efforts to guide children to healthy choices.
Students are encouraged to exchange less-traditional offerings along with cards and notes, such as stickers, pencils, erasers, stamps, bookmarks and "some sort of craft like origami," according to the email.