Valedictorian's graduation speech cut off after she brought up sexual assaults on campus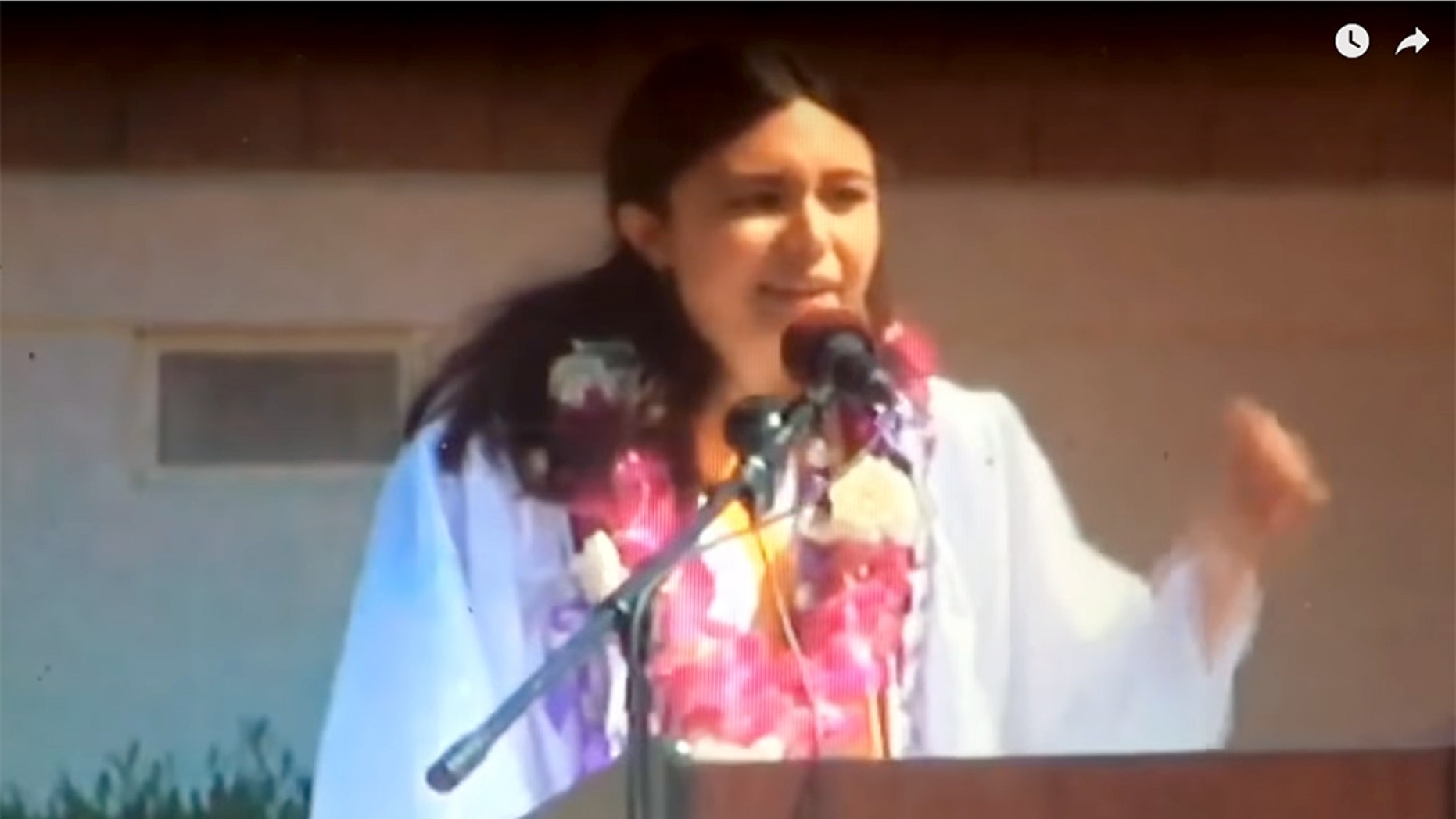 Petaluma High School valedictorian Lulabel Seitz said she wanted to stand up for herself and other alleged victims of sexual assault at her graduation address — but her school in California wouldn't let her.
School officials silenced the sound system after she veered off a preapproved speech. Administrators said later that they may have approved the topic, but that speakers were told not to stray from approved remarks.
Seitz said later that she was "unfairly cut off" for trying to address the silencing of victims of sexual assault, something she said she experienced on the campus.
Seitz said the school administration feared the truth.
She posted video on YouTube of her interrupted speech and added an uncensored version of the full speech she tried to deliver.
That speech contained the line: "Even learning on a campus where some people defend perpetrators of sexual assault and silence their victims, we didn't let that drag us down."
Seitz said she was sexually assaulted on campus by someone she knew, and wanted to show frustration for a lack of action by the school.
"The school just censors people. The school continually censors students," Seitz said. "It wasn't an easy thing to do to get up there and say what I said — or tried to say."
Oscar-winning actress Mira Sorvino, a #MeToo activist, stood up for Seitz online.
"Lulabel Seitz is a fierce truth teller and they tried to silence her- don't you understand sexual assault victims will be silenced no more????" she tweeted Saturday.
Many of the graduates wearing purple and white robes stood up, cheered and chanted "let her speak" as she tried to finish her speech June 2, The Press Democrat of Santa Rosa reported. Students clapped in support and shouted as she returned to her seat in the front row during the ceremony on the school football field.
Seitz said she was "appalled" that the school had pulled the plug on her address, though officials said all speakers had been warned the microphone would be muted if they went off-message.
Principal David Stirrat said the school had been tipped off in advance that Seitz might deviate from her approved remarks.
"In Lulabel's case, her approved speech didn't include any reference to an assault," he told The Washington Post on Saturday. "We certainly would have considered such an addition, provided no individuals were named or defamed."
Stirrat did not return Fox News' email request for comment Sunday.
The New York Post reported that the Petaluma School District said it couldn't discuss Seitz's allegations of sexual assault because of student privacy issues.
"I thought this is a public school with freedom of speech," she told The Press Democrat. "This is for my class that stood up and said 'let her speak.' Even if the administration doesn't give me a mic, I still want to speak."
Seitz, 17, whose grandparents emigrated from the Philippines, is the first member of her family to graduate from high school.
She will attend Stanford University.
The Associated Press contributed to this report.