Utah women poured hot sauce in boy's eyes as punishment, police say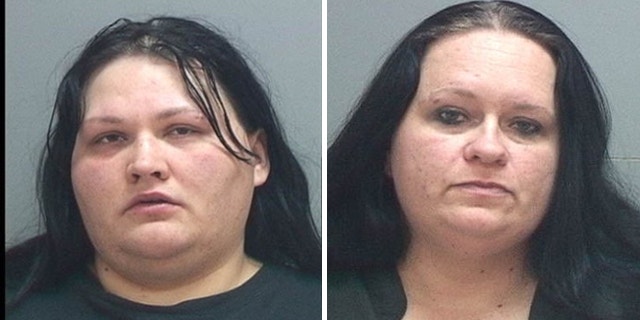 NEWYou can now listen to Fox News articles!
WEST VALLEY CITY, Utah – A mother and her friend jailed on suspicion of duct-taping a teenage boy, forcing him to inhale marijuana and pouring hot sauce in his eyes as punishment could face additional child-abuse charges in an ongoing investigation, police in a Salt Lake City suburb said Thursday.
"This is not discipline that any child should have to go through," West Valley Police Sgt. Jason Hauer said. "It's definitely abuse."
The 14-year-old boy has been returned to his father's custody, Hauer said.
The mother, Robin Willette Rumsey, and her friend, Krista Jean Miller, were arrested Tuesday on multiple felony child abuse and endangerment charges.
Rumsey, 38, and Miller, 33, began a pattern of abuse against the boy two years ago, Hauer said.
Early on, he was punished for breaking a glass dish by having Tabasco sauce poured into his eyes, according to a probable cause statement used to hold the women at the Salt Lake County jail.
On other occasions, the women tried to force the boy to smoke marijuana, poured alcohol over his face, and held him in a basement.
Rumsey and Miller were living together in a house owned by Miller's mother, who says she evicted them for failing to pay rent and moved back Monday into the house.
Marsha Christensen said she didn't believe the allegations against her foster-daughter, Miller.
"No, she was not raised this way," she told KSL-TV.
Christensen said she believes the child abuse allegations were fabricated as part of a custody battle over the child.
Hauer said investigators have no information on a custody fight.
"This case is full of mysteries. There are a lot of questions coming up that I don't have answers to, mostly because the case is still active," Hauer said Thursday. "The arrests made two days ago with Krista and Robin are probably just the beginning of other allegations that are going to come to light in this case."
The case has been under investigation for six months, he said.
No court records were available online in the case, and it wasn't clear if Rumsey or Miller had lawyers.