Utah father says he killed infant son on altar after seeing '666' on child, records say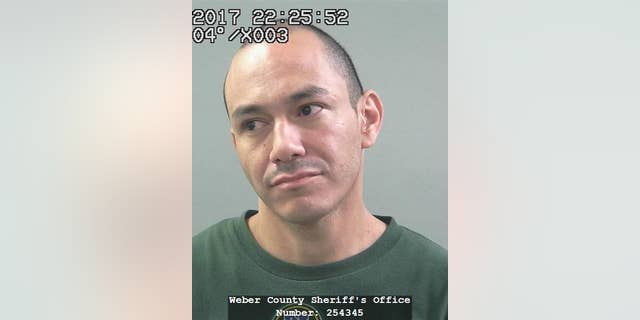 A Utah father reportedly said he killed his infant son on a homemade altar after seeing the child marked with "666" -- a number often used to identify the devil or evil.
Alex Hidalgo, 37, was arrested Saturday after breaking into an abandoned home in Ogden, FOX13 Salt Lake City reported. He was reportedly wearing blood-stained clothes, which cops believe is the same outfit he had on when he murdered his 10-month-old son. He attempted to flee police before being detained.
Hidalgo is accused of killing his son Friday, while the child's mother was out of the house running errands. She told police she returned to find Hidalgo reading a Bible and watching "a video of religious music and sermons."
Hidalgo then told the woman, referred to as A.D. in court documents, he killed their son on an altar he built, "like they had talked about," and found "666" on the child. It's unclear where or how he saw the numbers on the boy.
The mother found her son's body shoved in a garbage bag that was stashed in a closet. She and a neighbor gave the boy CPR as they waited for police to arrive while Hidalgo fled the scene.
Police said the boy was stabbed multiple times in the neck. Authorities found blood-soaked towels and a paring knife in the sink that appeared like it was rinsed, according to the report.
Hidalgo was charged with aggravated murder for the act of killing the child, obstruction of justice for cleaning the blood and destroying evidence, and desecration of a human body for concealing the body in a garbage bag and then inside a trash can.
He is being held without bail.