Utah authorities search for suspect in killing, sexual assault of 6-year-old girl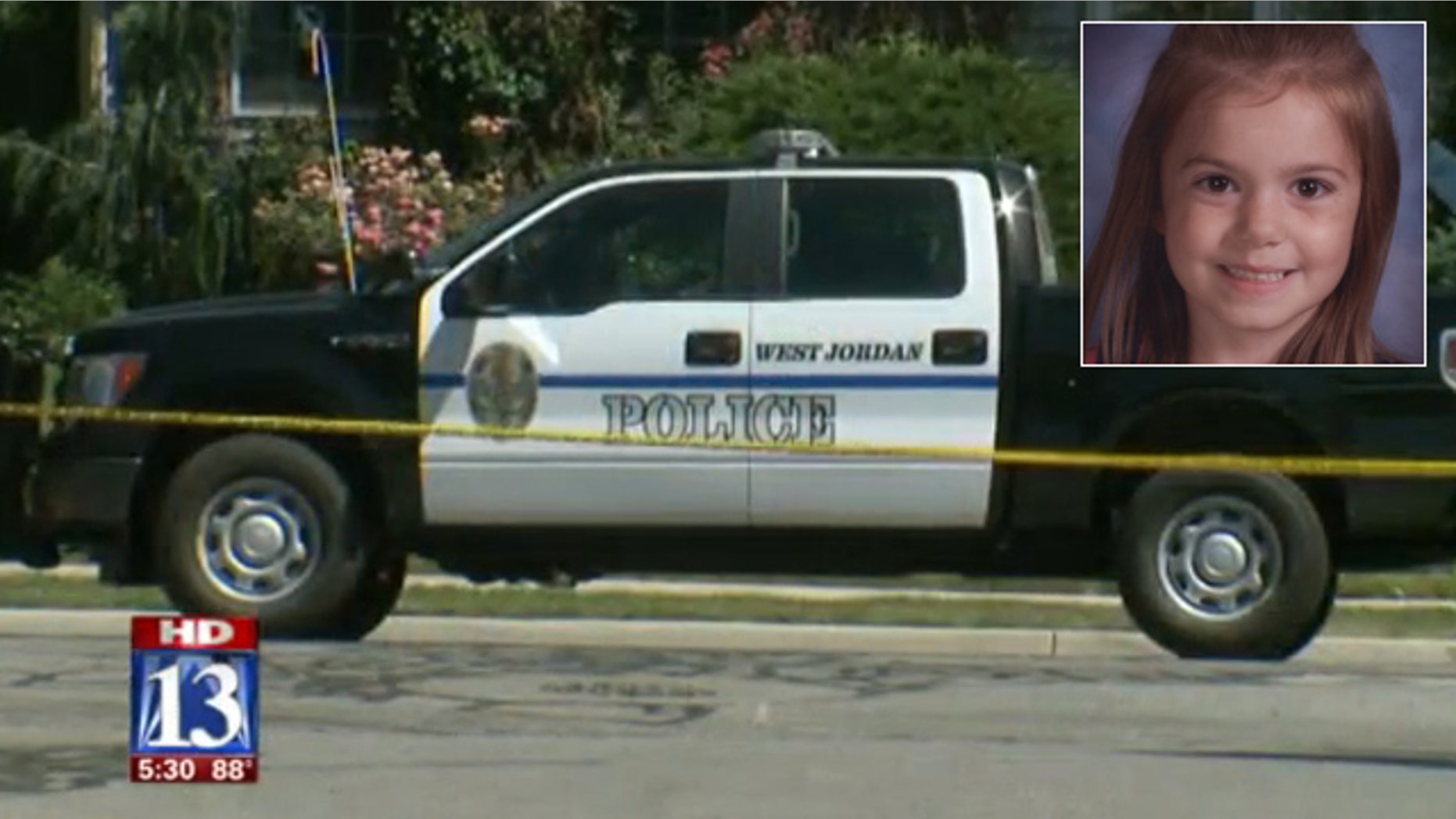 Authorities in Utah are searching for a suspect in the killing and sexual assault of a 6-year-old girl after she was found dead in a canal a block from her family's home.
Police say an autopsy revealed that Sierra Newbold, 6, from West Jordan, a suburb of Salt Lake City, was sexually assaulted and murdered in a 30-minute span from when her mother reported her missing from her bedroom, to her being found dead in a canal.
Police Chief Doug Diamond says at this point investigators have no suspects, but believe the murder was an isolated incident. The Salt Lake Tribune reports that even family members were not ruled out as potential suspects.
Police say the child's parents are cooperating in the investigation. Authorities are studying surveillance video around the family's home to aid the investigation, Fox 13 reports.
Diamond says that while residents in the area shouldn't panic, "there's obviously a predator out there."
"Our highest priority now is to identify, arrest, and successfully prosecute the person or persons responsible for this crime," Diamond said. "I share in the concern of our residents for the ongoing safety and security of our children."
Police said there were no signs of a break-in at the family's home, but declined to provide further details of the investigation.
The girl's grandfather tells The Associated Press the child's mother went into her bedroom at about 7:30 a.m. Tuesday morning and Sierra was gone.
"We don't have any idea how the girl disappeared or whether she was taken from the bedroom," Reed Newbold tells The Associated Press. "It's a complete mystery."
Click for more from Fox13Now.com
The Associated Press contributed to this report