US Postal Service to pay $3.5M for using wrong Statue of Liberty on stamp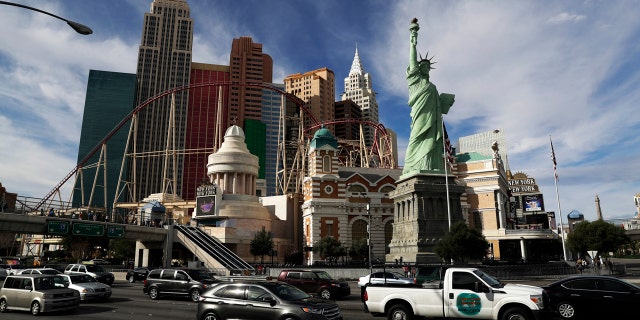 The U.S. Postal Service was ordered last week to pay $3.5 million for mistakenly featuring Las Vegas' Statue of Liberty replica on a "forever" stamp instead of the original New York statue.
In a copyright infringement lawsuit, Las Vegas sculptor Robert Davidson sued the Postal Service five years ago over its 2011 forever stamp design.
Davidson created the replica Lady Liberty in the façade at the New-York-New-York casino-resort on the Las Vegas Strip.
The forever stamp featured the face of his version of Lady Liberty, which his lawyers argued was more "fresh-faced," "sultry" and even "sexier" than the original New York statue, a gift from France.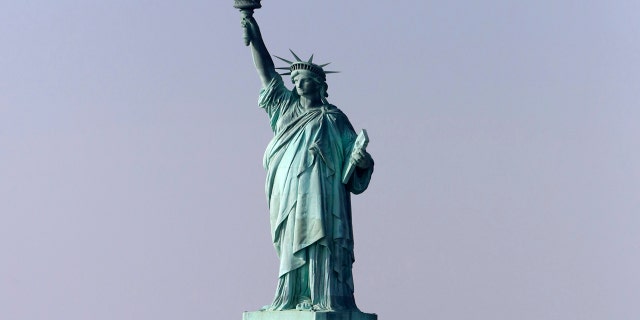 Postal Service attorneys argued Davidson's design was too similar for him to claim copyright.
Federal Judge Eric Bruggink sided with Davidson, agreeing that his work was an original design with a more "modern," "feminine" and contemporary face.
Bruggink ordered the Postal Service to pay $3.5 million to the artist, which is a slice of the $70 million the service made in profit from the forever stamp.
Davidson originally earned $233,000, after manufacturing costs, for his casino-based Lady Liberty creation, the New York Times reported.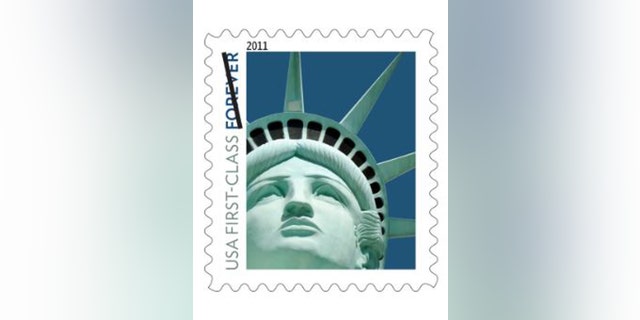 The Postal Service released the stamps for at least three months before discovering that it was not the Lady Liberty in New York, after 3 billion of the stamps had been printed, the newspaper reported.
It wasn't until 2014 that the Postal Service discontinued the design, the report said.
The Times reported that the stamp brought in $2.1 billion from the sale of 4.9 billion stamps.
Davidson said he wanted his sculpture, like the rest of the casino-resort's facade, to have the feel of New York's iconic skyline without duplicating it, according to court documents.
"As the court noted, Mr. Davidson's artistic creation of the Las Vegas Lady Liberty is highly unique and attractive, which is what prompted the US Postal Service to select a photo of his work for the second ever Forever Stamp, over hundreds of other images," Todd Bice, Davidson's attorney, said.
The Postal Service declined to comment.
The Associated Press contributed to this report.