US judge dismisses case against Walmart over Mexico bribery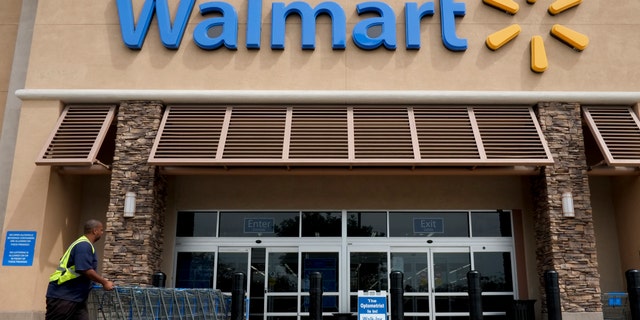 NEWYou can now listen to Fox News articles!
Walmart Stores Inc. on Monday won the dismissal of a U.S. lawsuit accusing the world's largest retailer of defrauding shareholders in its Walmart de Mexico unit by concealing its suspected bribery of public officials in Mexico.
U.S. District Judge Katherine Polk Failla in Manhattan said holders of Wal-Mex's American depository shares (ADRs) cannot pursue claims that Wal-Mex's former Chairman Ernesto Vega and Chief Executive Scot Rank knew or were reckless in not knowing about the bribery allegations.
WALMART CASHIER'S ACT OF KINDNESS GOES VIRAL
She also rejected shareholder claims that Wal-Mex and Walmart were liable for Vega's and Rank's activity, and that Wal-Mex misled shareholders by saying it operated legally and ethically during the alleged bribery scheme.
Lawyers for lead plaintiff Michael Fogel did not immediately respond to requests for comment.
The lawsuit is one of several targeting Walmart after The New York Times in April 2012 reported that the Bentonville, Arkansas-based retailer bribed Mexican officials for years to speed up store openings.
Walmart's market value fell about $17 billion over three days after that report was issued. The Times' reporter later won a Pulitzer Prize for the report.
WALMART'S QUARTERLY COMPARABLE SALES BEAT ESTIMATES
Last September, a federal judge in Fayetteville, Arkansas said holders of Walmart's U.S.-listed shares, represented by a different law firm, may pursue their claims in a class action, potentially boosting their recovery.
A federal appeals court later rejected Walmart's immediate appeal of that decision, without ruling on the merits.
In the ADR case, Failla rejected as speculative a claim that Vega, who also chaired the Wal-Mex board's audit committee, and Rank were put on notice of the alleged bribery because a senior Wal-Mex audit executive "reported" to them.
Failla said it was at least equally likely that Vega in particular might not have known because his relationship with the audit executive "was attenuated, or because an employee is likely to hide his wrongdoing from his supervisor."
WALMART TO ADD ABOUT 10,000 RETAIL JOBS IN THE US
In her 45-page decision, Failla also said statements by Wal-Mex in several annual reports that it complied with Mexican law and tried to follow "corporate best practices" amounted to "inactionable, immaterial puffery."
Walmart spokesman Randy Hargrove in an email said "we appreciate the court's careful consideration of the issues and dismissing these claims," and that it "wouldn't be appropriate" to discuss how it might affect other lawsuits.
The case is Fogel v Walmart de Mexico SAB de CV et al, U.S. District Court, Southern District of New York, No. 13-02282.