Up to 4,000 gallons of oil spill into North Carolina river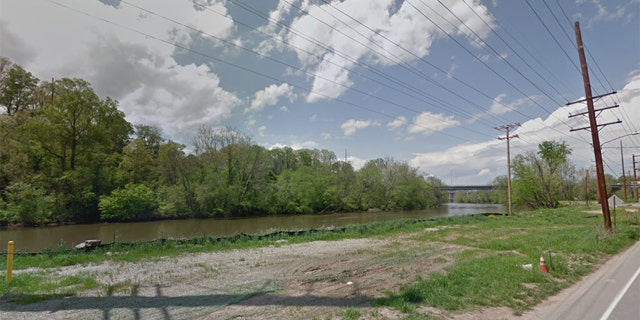 NEWYou can now listen to Fox News articles!
Up to 4,000 gallons of petroleum fuel spilled into a North Carolina river on Sunday – and officials are warning residents to stay away.
Authorities in Asheville, N.C., said thousands of gallons of oil spilled from an above-ground storage tank into the French Broad River. The fuel tank was at the Mountain Energy Bulk Fuel Facility, which is about 100 feet from the waterway.
Officials said locals should stay away.
"There are no reports of fish kills in the river. However, an oil sheen, odor, and discoloration can be observed in areas affected by the spill," the Buncombe County Health and Human Services said in a statement Monday.
The Asheville Fire Department placed a magnetic patch over the hole in the tank and salvage drums under the tank to contain the flow, spokeswoman Kelly Klope told the Asheville-Citizen Times.
"We got it to a very slow drip and allowed Mountain Environmental Services to offload the rest of the fuel into two other trucks," she said.
She said the fire department estimated that 4,000 gallons spewed into the river. But a spokeswoman with the North Carolina Division of Waste Management, who is overseeing the cleanup, told the Asheville-Citizen Times the estimate was closer to 1,000 gallons. The tank holds up to 20,000 gallons of oil.
Max Kimel, owner of Mountain Environmental, told the newspaper that he estimates the remediation company removed about 16,000 gallons of oil remaining in the tank.
"People and pets should avoid all contact with water in the French Broad River starting around Jean Webb Park in the River Arts District to downstream areas as far as the Town of Marshall," the Health Department said in a statement. "This includes activities such as swimming, wading, canoeing or rafting."