University official 'regrets' sending anti-Trump email to students ahead of midterm election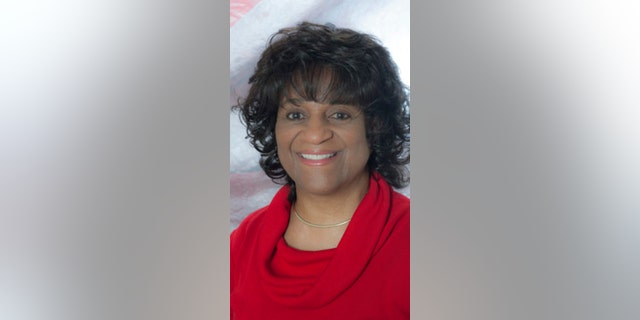 A diversity administrator apologized after sending a campus-wide email just ahead of the midterm elections urging University of Louisville students to oppose several of President Trump's policies.
Mordean Taylor-Archer, vice provost for diversity and international affairs, sent an email to the campus community on Wednesday encouraging students to "join the fight against racism, sexism, anti-Semitism, ethnocentrism…" Taylor-Archer is responsible for "responding to the educational needs and providing relevant services to students of color, especially African American and Hispanic/Latino students," according to her bio on the school's website.
Without explicitly naming Trump, she wrote that students should oppose "the proposed policy that would define gender at birth, acts that separate immigrant children from their parents and the deployment of the military to stop immigrants who traveled thousands of miles to seek freedom and opportunities from entering this country."
GILLUM INTERN ARRESTED IN FLORIDA FOR THROWING CHOCOLATE MILK AT COLLEGE REPUBLICANS
Several students filed complaints with the public university, citing the politically charged nature of the message.
"[T]he email spoke and called for students to stand up against current policies and stances of President Donald Trump. Said statement, from an official UofL account and from a Vice Provost, is grossly inappropriate given we are a week before midterm elections," student Aaron Spalding told The College Fix. "I feel personally insulted that such an implication has been made and that it has been loosely affiliated to the aforementioned grotesque acts of violence."
In an email the following day, Taylor-Archer walked back her statement and said she regretted if the university appeared it was taking a political stance.
"While attempting to show support for those members of campus, I inadvertently alienated others," Taylor-Archer wrote in part. "That was not my intent…"
LOUIS FARRAKHAN, NATION OF ISLAM LEADER, LEADS 'DEATH TO AMERICA' CHANT IN IRAN
Following the apology, Spalding reportedly withdrew his complaint.
University of Louisville spokesman John Karman told Fox News the school does not advocate for any political party, candidate, or positions.
"The University of Louisville is proud of its history of promoting social justice, and we continue to strive for diversity, equity and inclusion," Karman said. "That includes diversity of political thought."