UNC Student Asked Captors to 'Pray' With Her Before She Was Killed, According to Testimony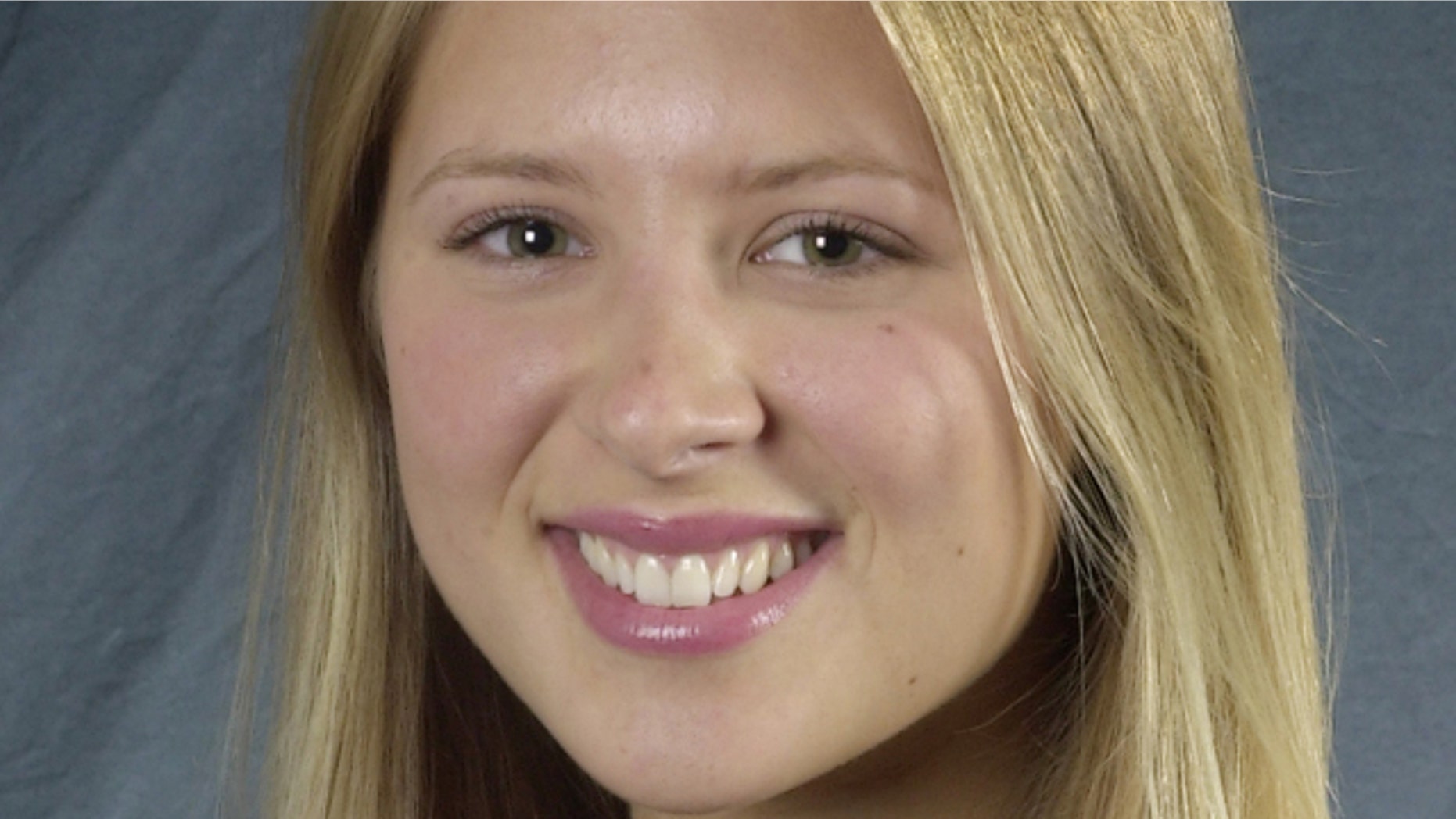 A popular North Carolina college student gunned down three years ago pleaded for her life in the moments before her death and asked her assailants to pray with her, according to testimony at the murder trial.
Eve Carson, student body president at the University of North Carolina in Chapel Hill, died from multiple gunshot wounds on March 5, 2008, after she was allegedly kidnapped and robbed by two men.
Prosecutors say 21-year-old Laurence Alvin Lovette Jr. and 25-year-old Demario James Atwater kidnapped Carson from her home sometime after 3:30 a.m., took her in her SUV to withdraw money from ATMs and then shot her five times, WRAL-TV reported.
Atwater pleaded guilty last year to state and federal charges in the case and is serving two life sentences in federal prison. Lovette, who is now on trial, faces life in prison if convicted of first-degree murder. He has pleaded not guilty.
Jayson McNeil, a lifelong friend of Lovette's, testified Tuesday about a conversation he says he had with Lovette about the crime on March 12, 2008. McNeil said Lovette called him the day a warrant was issued for his arrest.
"Before (Lovette) even shot her, he explained, she was saying, 'Let's pray,'" 20-year-old McNeil told the courtroom. "She wanted them to pray together."
McNeil, whose testimony was part of a plea deal in a federal drug case, said Lovette told him that he and Atwater went to Chapel Hill to rob and that they saw Carson getting into her SUV, according to WRAL.
"They rushed her," McNeil testified.
Lovette got into the driver's seat, and Atwater got into the backseat with Carson and held a gun to her head, McNeil told jurors.
"He said the whole time that Eve Carson was in the backseat that she was pleading for her life and explained that they didn't have to do what they were doing," McNeil testified. "Demario was feeling her clothes and touching her in certain parts of her body."
Lovette said they killed her because she had seen their faces.
Carson was shot four times with a .25-caliber to her right cheek, back, right arm and right buttock. She also was shot through her right hand and right temple with a sawed-off shotgun.
The medical examiner who performed an autopsy on Carson testified Tuesday that the young woman could have survived the four handgun wounds with appropriate medical care, according to the station.
"Only one of these wounds was immediately fatal, and that was the shotgun injury to the head," Dr. Cynthia Gardner reportedly told jurors.
Click to see photos of Eve Carson