UMass officially embraces role of turning out social justice warriors, say critics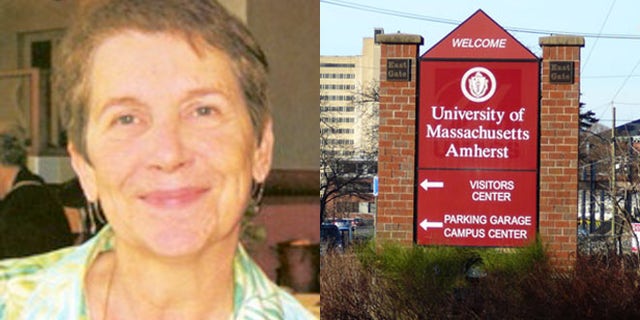 Incoming freshmen at one Massachusetts university are supposed to do more than pay tuition and study -- they are now being officially told to become social justice warriors.
The latest guidelines at the public University of Massachusetts Amherst instruct students "to create change toward social justice" and to hold "attitudes which value cultural differences." Colleges have long tried to foster good citizenship among their charges, but Amherst's approach has drawn criticism – including from faculty – for codifying left-wing indoctrination.
"This has happened over the past 30 years, with ever more brazen efforts to control not only language, but also attitudes and thoughts," Daphne Patai, a UMass Amherst professor who specializes in Brazilian literature and who opposes the guidelines, told FoxNews.com.
The guidelines describe mandatory diversity classes at the college, which are required for the more than 22,000 students enrolled there.
Free speech experts say this is part of a broad trend at universities nationwide.
"It is a widespread and deeply ingrained trend around the country… Exceptions are few and far between," Harvey Silverglate, a lawyer who focuses on the First Amendment, told FoxNews.com.
Asked for comment, a university spokesman said that asking students to work for "social justice" is not about politics.
"Diversity-related courses should encourage students to value cultural differences, recognize inequalities and injustices, and integrate that knowledge with critical thinking skills to address societal problems as they might choose, but [is] not based on any particular political or philosophical point of view," spokesman Ed Blaguszewski said in a statement to FoxNews.com.
The term "social justice" is used almost exclusively on the left, and typically focuses on perceived injustices between races, genders and economic classes rather than individuals.
Blaguszewski says the university defines it as "the differences between people that may lead to disadvantages or advantages in access."
Patai said the school seems unable to recognize the values it espouses are political in nature.
"Of course they have particular values in mind and these are political, not educational," Patai said.
The university also noted that the requirements "have not changed in 11 years," but an archived version of their website from 2012 shows that the call for students to act in the name of "social justice" was added since 2012.
Asked about that, spokesman Blaguszewski responded that the university had "clarified" the language of guidelines from 2005 "with more contemporary usage." According to Patai, the clarification was done in a secret manner in 2014 without consulting the university's faculty senate.
The updated guidelines also added that students should examine "the life experiences of peoples marginalized by mainstream cultures and economies."
Silverglate added that he believes it is unconstitutional for public colleges to require students to do or believe political things.
"This is unconstitutional, in my opinion, at public universities," he said.
There's a difference between a professor teaching something and the university requiring students to believe something, Patai said.
"There is still a distinction between teaching and indoctrination, between exploring a viewpoint and endorsing it without allowing divergent perspectives to be heard."
"We are supposed to teach our students how to think, not what to think," she added.
The author, Maxim Lott, can be reached on twitter at @maximlott