Two of four Oklahoma prisoners who allegedly escaped through jail shower caught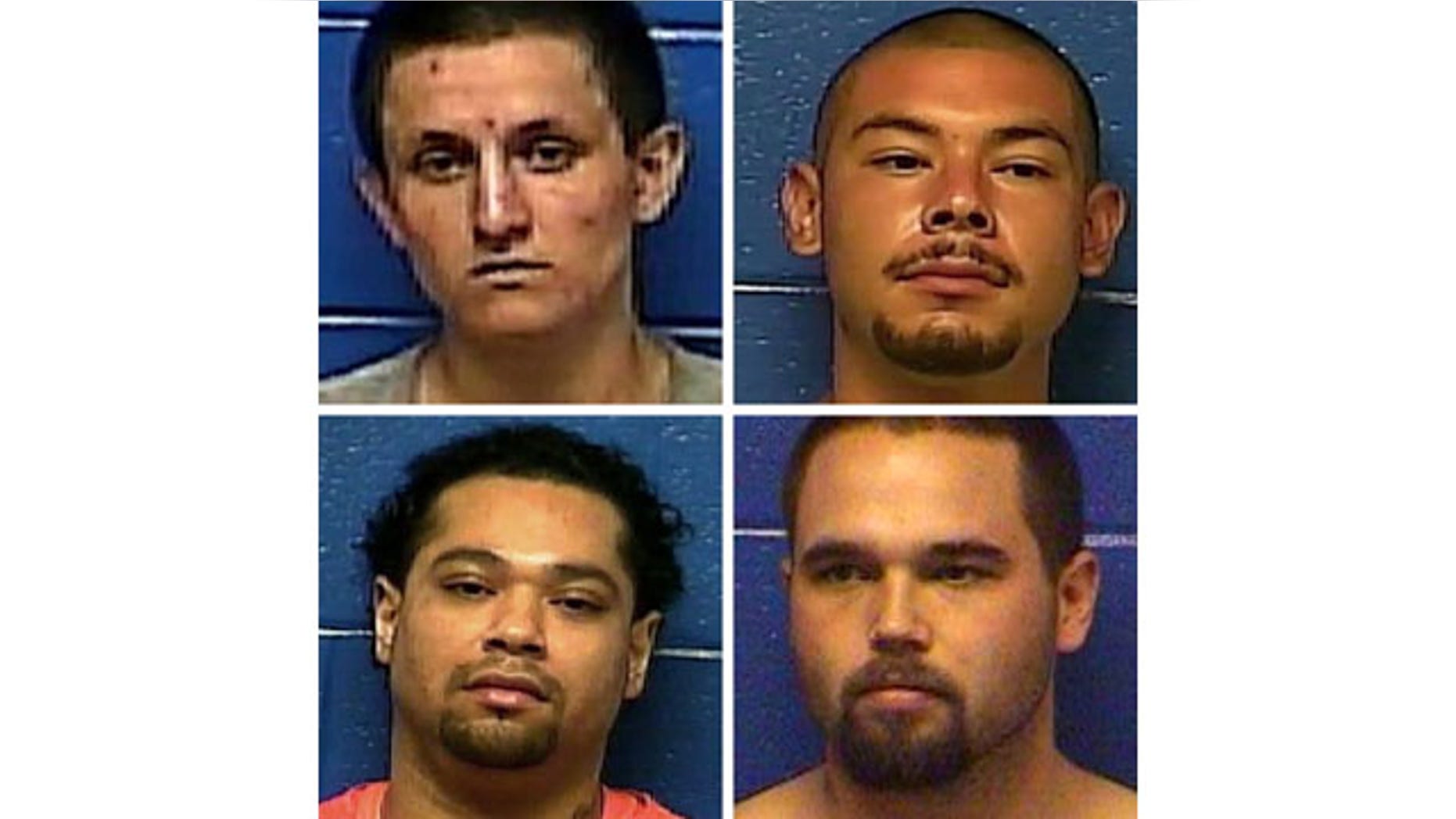 Authorities in Oklahoma have arrested two of the four prisoners who allegedly escaped a jail by crawling through its plumbing system from the shower room.
The Caddo County Sheriff's Office put out an alert for Dylan Ray Three Irons, 21; Prime Tounwin Brown, 23; Anthony James Mendonca, 24; and Triston Cheadle, 32, on Saturday night and captured the first two on Monday afternoon.
Caddo County Sheriff Gene Cain said the men escaped the Caddo County Detention Center Saturday by climbing through a trap door above the shower and into the pipe chase, KOKH reports. The men came out the pipe chase door into an area that was not part of the detention center.
"All they had to do was push the door and walk out because it's not in the jail," Cain said.
Three Irons and Brown were caught after visiting the Frisco Stop convenience store in Chickasha, Det. Sgt. Traye Alexander said in a statement.
The two men were described by authorities as being "wet and dirty" as they were spotted walking toward the store.
"They came in and the seemed nice," employee Linda Harley told the Chickasha Express-Star. "They bought some Ramen noodles, asked if we do the lotto here, and left."
Harley said fellow employees did not recognize the pair and did not call police.
"As soon as they walked out, the cops were there," she added. "When they saw the police, one of the guys just stood still and dropped his stuff on the ground."
Cheadle and Mendonca are still at large.
Cheadle was awaiting a jury trial on a charge of robbery with a firearm, Cain told KOKH, and was awaiting sentencing on a charge of methamphetamine possession. The other three men were already sentenced and were waiting to be transported to the state Department of Corrections.
Mendonca had been charged with carrying a concealed weapon and resisting arrest. Three Irons had been convicted of a probation violation, and Brown was set to do time for second-degree burglary.