Two charged in beating of North Carolina amputee, theft of prosthetic leg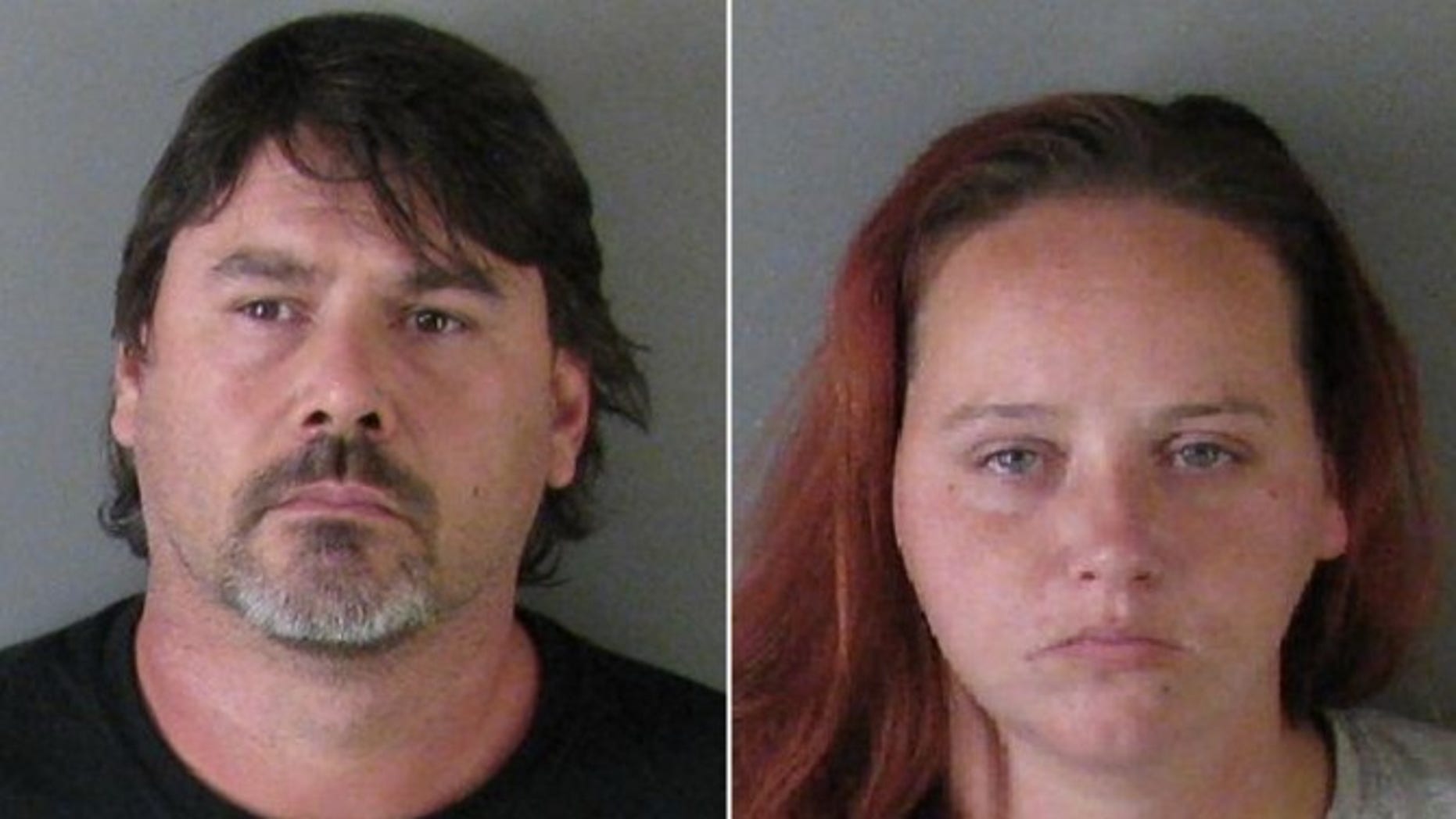 A woman and her ex-husband in North Carolina were charged over the weekend with attempted murder after prosecutors said they beat an amputee, nearly killing him, before taking off with cash, his SUV and his titanium prosthetic leg, among other items.
Aaron Sanders said he was still waiting to get his leg back, posting on Facebook that it was being treated as a "souvenir." He claimed 32-year-old Holly Dawn Mesker of Stanley and 43-year-old Patrick Wayne Christopher of Newton falsely believed they'd killed him.
Mesker reportedly was Sanders' girlfriend.
Police say after Mesker and Sanders got into an argument, she conspired with her ex to try killing the man Thursday at his home near Stanley. Sanders said he was tied up and beaten with a stun gun-like device, a baseball bat and a machete.
The suspects were also accused of taking a welding machine, his phone and his wallet holding roughly $600. Sanders said he was left with a hole in his hand, broken bones and a bruised eye, the Gaston Gazette reported.
"It was noteworthy and it's disturbing but I'm very uplifted by how quickly we resolved this and got some people charged," Gaston County Police Capt. Curtis Rosselle responded. Police say a third person is also being held on related charges.
It isn't clear if Mesker and Christopher have attorneys. Christopher served nine years in prison for kidnapping and robbery more than a decade ago, the Gazette added.
Stanley is about 15 miles northwest of Charlotte.
The Associated Press contributed to this report.