Turkey crashes through SUV's windshield on Indiana highway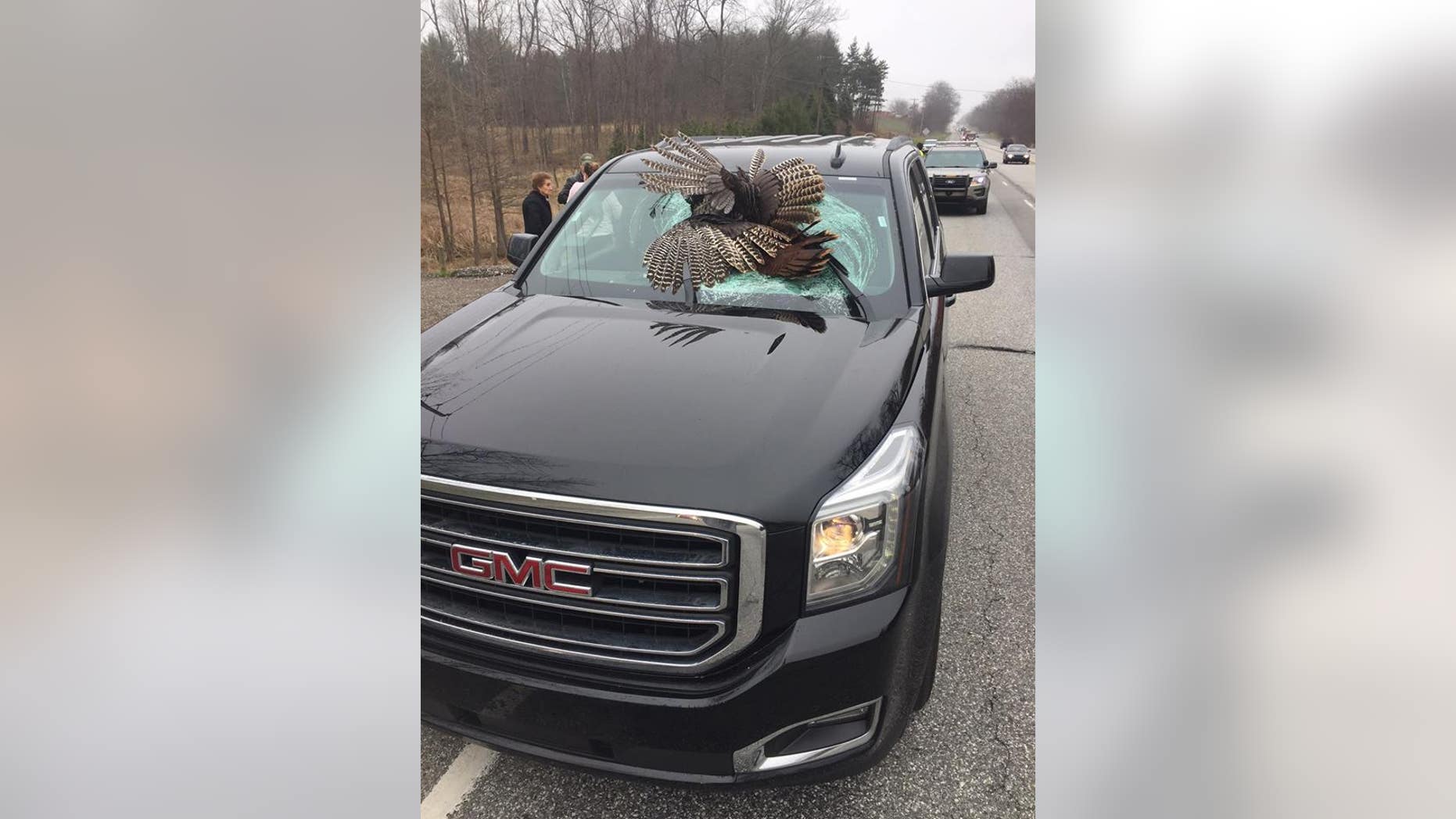 A New Jersey family's trip through northern Indiana took a frightening turn when a 30-pound turkey crashed right into the SUV's windshield.
Porte County Sheriff's Department Capt. Michael Kellems says the flying bird slammed into the family's rented SUV on Tuesday.
The turkey died on impact after slamming into the windshield, but the family inside the car was alright and could pull over to the side of the highway.
HUNGRY GATOR EATS GOLF BALL AFTER GETTING BONKED ON THE HEAD
Kellems says he's been a police officer for 31 years and he's "never seen something like that."

He said John Tarabocchia of Emerson, New Jersey and his family suffered only minor cuts from the broken glass.
Tarabocchia told The Indianapolis Star his family was headed to a Chicago airport to return home after visiting his daughter at the University of Notre Dame in South Bend.
Wild turkeys have turned up in the area, and investigators say they move around frequently this time of year: mating season.
The Associated Press contributed to this report.