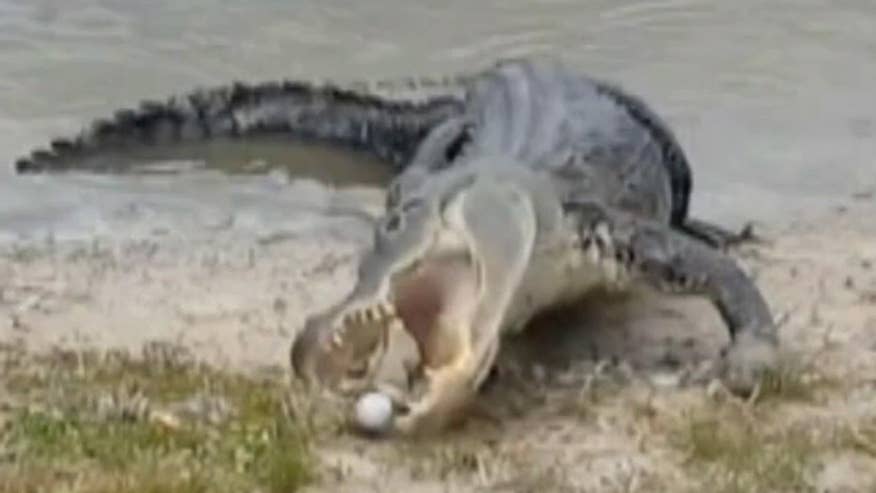 Golfers in Florida got video of a living, breathing, hungry water hazard.
The footage showed a golf ball bouncing up and hitting the animal on the head at the Long Marsh Golf Club in Rotonda West. The gator had been hanging out at the edge of a lake.
FAMILY GETTING CREEPY LETTERS FROM 'THE WATCHER' SUES TOWN TO DEMOLISH HOUSE
It clearly was startled. The gator crept up on the ball and took a closer look.
A few seconds later, the animal opened wide and chomped, grabbing the ball in its teeth. After a few chews, the gator slowly backed into the water.
Daniel McNamara recorded the video from the third hole, Fox 4 reported.
Rotonda West is about 100 miles south of Tampa, on the Gulf Coast.