Trump's inaugural to include interfaith prayer service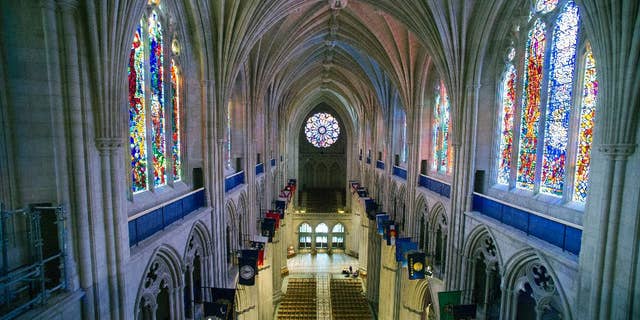 Donald Trump's Inaugural weekend will include an interfaith prayer service at Washington's National Cathedral. The Jan. 21 event will be complicated by anger over the president-elect's rhetoric on Muslims, immigrants and others.
It's customary to hold such an interfaith event. In 2013, the cathedral hosted President Barack Obama and about two dozen religious leaders, including Muslims, evangelicals, Orthodox Christians, Sikhs and Jews.
Trump's supporters say this interfaith service will emphasize unity and reconciliation. Trump has called Mexicans rapists and proposed severe restrictions on immigrants and refugees from Muslim countries.
While Trump overwhelmingly won white evangelical voters, he has been condemned by many religious leaders over his stands on immigrants and Muslims. The bad feeling could undermine efforts by organizers to attract clergy participants for the cathedral service.