Trump on possible shutdown: 'If it happens, it happens'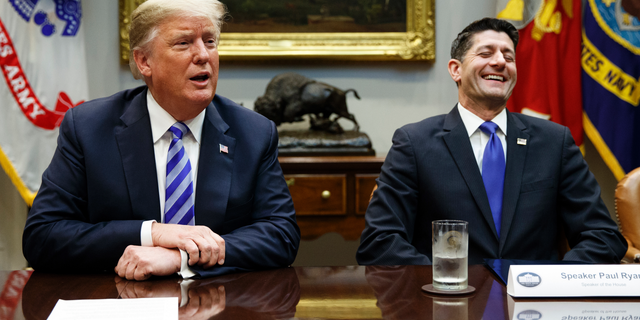 NEWYou can now listen to Fox News articles!
WASHINGTON – President Donald Trump is holding out the possibility of a federal government shutdown this fall if Congress doesn't act to secure the nation's borders.
Trump tells reporters: "If it happens, it happens. If it's about border security, I'm willing to do anything."
The president has previously suggested to lawmakers that he would not allow a government shutdown before the November midterm elections.
Trump was meeting with Republican congressional leaders at the White House to address the fall agenda. He says they were discussing "how we can responsibly fund the government, protect American taxpayers and defend American security."
Lawmakers face a Sept. 30 deadline to pass spending bills to keep the government open.
Trump says the lawmakers have made tremendous progress.