Trump backers 'morally tainted,' Clinton fan Cokie Roberts tells MSNBC
Anyone supporting Donald Trump is "morally tainted," ABC and NPR commentator Cokie Roberts declared Tuesday, while making no mention of possible ethical dilemmas facing backers of Hillary Clinton.
Roberts, who has been unabashed in going after the Republican presidential nominee, told MSNBC's "Morning Joe" that her Southern upbringing gives her the insight and authority to know Trump's candidacy was a "stain," taking the country back in that direction.
"They're morally tainted," Roberts said of the 40 percent or so of American voters who polls say support Trump. "I mean, there's just no question about that.
"Nobody's ever seen anything like this," the 72-year-old continued. "Not only did I grow up in politics, I grew up in the Jim Crow South. And we spent the last 50 years trying to bring people together instead of push people apart. And so that becomes a terrible stain on the country."
No mention was made of Trump's rival, Hillary Clinton, who was the subject of a yearlong federal inquiry that led FBI Director James Comey to call her "extremely careless" and "reckless" in her handling of sensitive emails, and to say she was not truthful in public claims about her actions. In addition, Clinton is now reportedly the subject of an investigation by multiple U.S. Attorneys looking at ties between her work as Secretary of State and her family's foundation.
Roberts, whose parents were Democratic members of Congress, has made her feelings about Trump clear before. In February, the syndicated newspaper column she writes with her husband, Steve Roberts, called for "the rational wing" of the Republican Party to stop Trump.
"[Trump] is one of the least qualified candidates ever to make a serious run for the presidency," the couple wrote. "If he is nominated by a major party -- let alone elected -- the reputation of the United States would suffer a devastating blow around the world."
The column put her in a tough spot with NPR, whose policy forbids journalists from being subjective on political candidates. Roberts followed the column up with a harsh grilling of Trump on MSNBC on March 9, asking him about his plan to build a wall on the Mexican border and charging that the position stoked racism.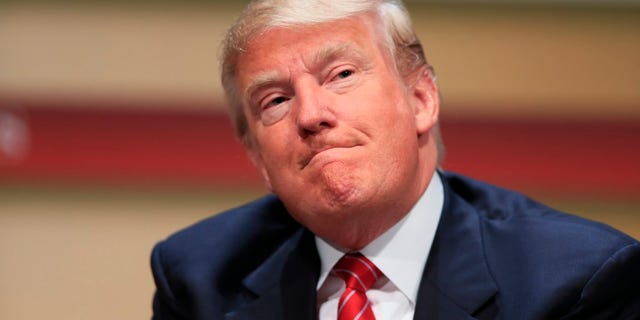 "Are you proud of that?" Roberts pressed. "Is that something you've done in American political and social discourse that you're proud of?"
Roberts' bias was so clear that NPR Editorial Director Michael Oreskes wrote in a memo to staffers that news executives would have to redefine her  job.
"Our journalists have clear instructions," Oreskes wrote in his memo, sent to staffers Monday morning. "We do not support or oppose candidates. We don't advise political parties. We gather the news and seek as many points of view as we can. Cokie's role has evolved into being one of those points of view."
Roberts has weighed in on Hillary Clinton, telling ABC News' George Stephanopoulos, a former Clinton staffer, that anti-Hillary sentiment was due to sexism. Citing an unnamed poll in the April, 2015 interview, Roberts referenced "research that shows that a woman who is strong and powerful is seen as not friendly and empathetic."
"Here we are in 2015...and we still have to deal with that," Roberts lamented. "[Clinton] is running against herself. She's trying to figure out how to show people how she's a warm and friendly person."