'Trump 2020' banner unfurled at Yankees game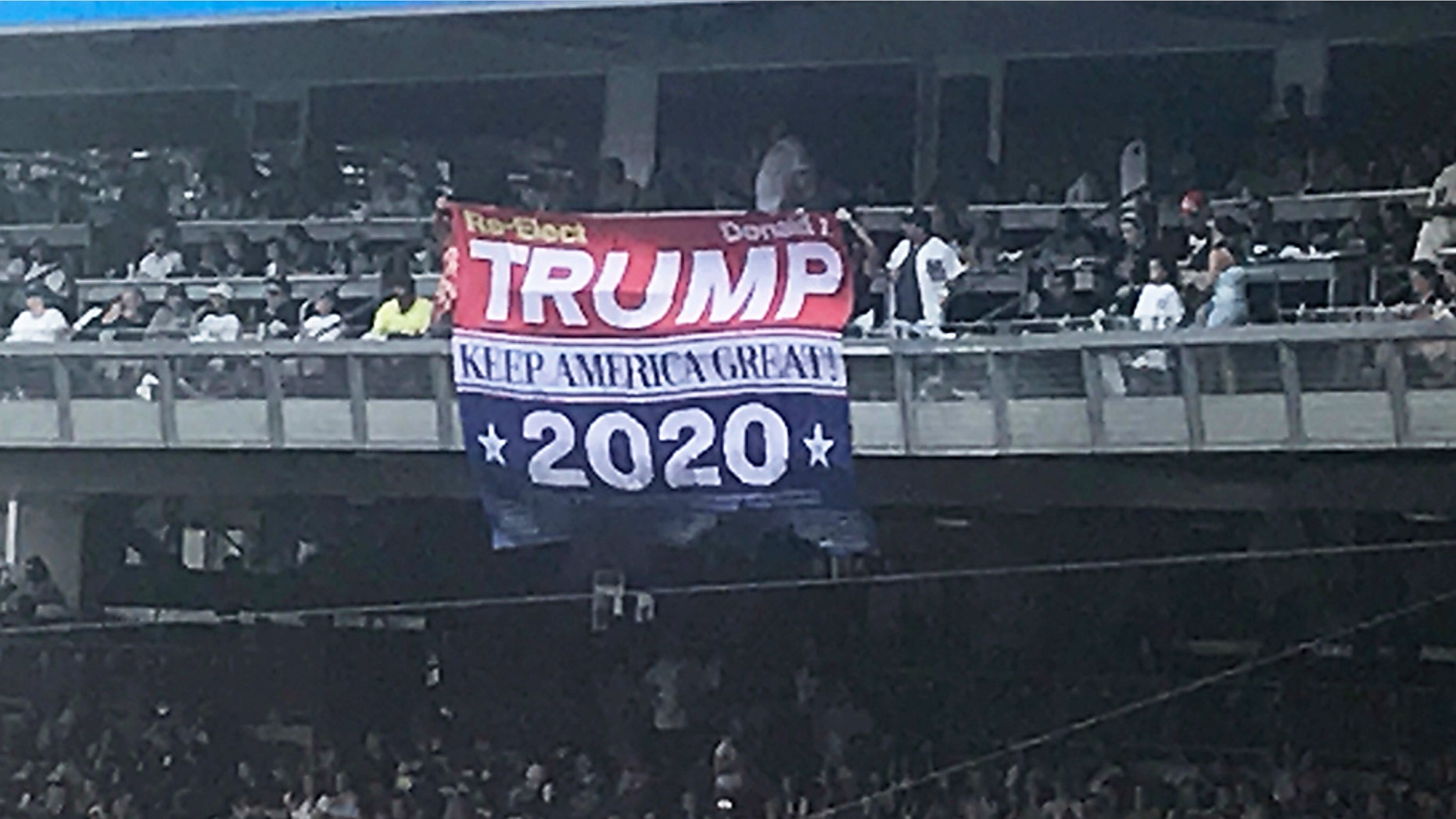 A huge "Trump 2020" banner was unfurled at the New York Yankees game on Sunday by fans of the president's early campaign push.
Displayed from a balcony at Yankee Stadium in the Bronx, the sign urged voters to "Re-Elect Donald J. Trump." It also flaunted the words "Keep America Great," which President Trump has said would be his re-election campaign slogan.
According to Twitter user Dina Berliner, the banner was dropped from one of the outfield balconies during the 8th inning of the game, in which the Yankees beat the Kansas City Royals, 6-3.
Promotion of the president's 2020 run comes amid recently released re-election campaign figures.
Trump's re-election campaign and groups backing his agenda raised nearly $33 million in just the last three months, an explosion of support driven by small donors, the groups reported to the Federal Election Commission earlier this month.