Train smashes into semi-truck in Georgia in dramatic video
A freight train plowed into a semi-truck stuck on a rail crossing Monday in dramatic video captured by a Georgia woman.
The big rig had been stuck on the crossing in Actworth, located 30 miles northwest of Atlanta, as the train approached.
In video recorded by Liv Fowler, the train can be heard blaring its horn before striking the truck and dragging it down the tracks.
PLANES CRASH ON RUNWAY AT INDIANA AIRPORT, KILLING 2 FIREFIGHTERS
While the truck was destroyed in the crash, no injuries were reported, according to FOX5 Atlanta.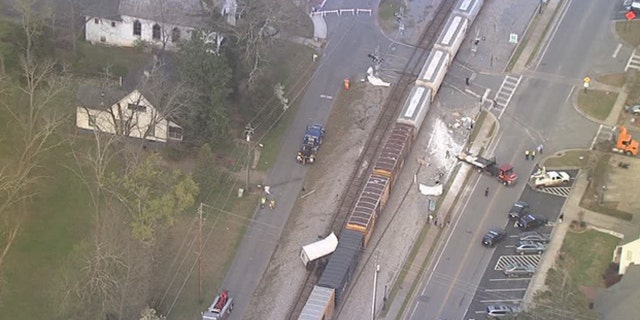 The road was closed for several hours while crews worked to clean up the mess and make sure the tracks were in good condition.